GEOFO VICE PRESIDENT DR JASNA PLEVNIK GIVES XINHUA INTERVIEW ON BELT AND ROAD
Details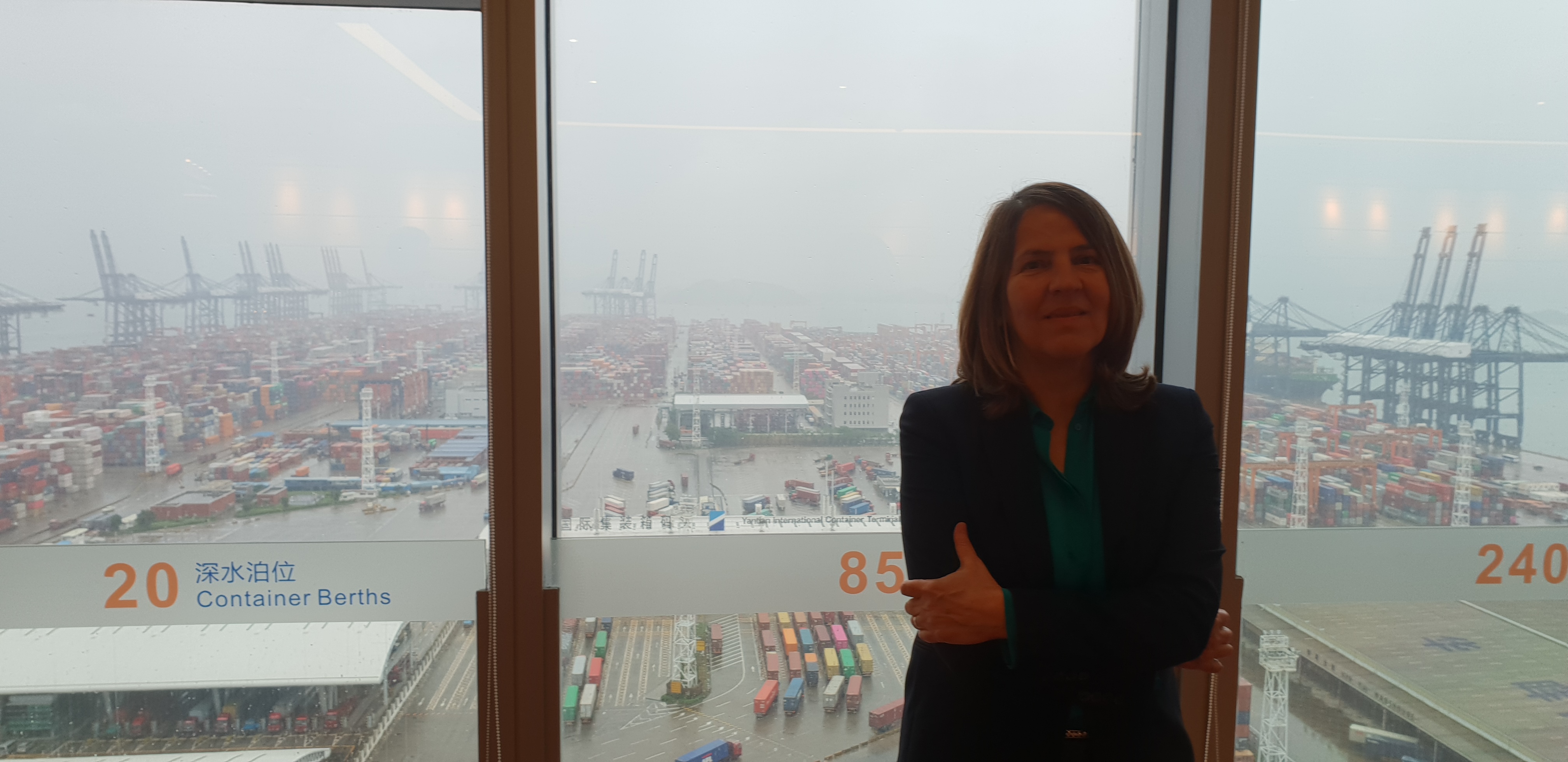 Interview: Belt and Road Initiative to facilitate development of southeast European countries: Croatian expert
Source: Xinhua| 2017-05-07 22:58:19|Editor: Yamei
ZAGREB, May 7 (Xinhua) -- Under the framework of the Belt and Road Initiative, the southeast European countries could develop their cooperation with China in a broader context and it would maximize benefits of the Initiative, said a leading Croatian expert.
"To shape their (the southeast European countries) relation with China, not only serving as national but also regional, would help to access to new technologies, build new infrastructure and attract Chinese capital to the region which was featured as small markets and weak level of transport connections," Jasna Plevnik, Vice President of the Geoeconomic Forum, a renowned think tank of Croatia, told Xinhua in a recent interview.
The Belt and Road Initiative, comprising the Silk Road Economic Belt and the 21st Century Maritime Silk Road, was first proposed by China in 2013. It is expected to include more than 60 percent of the world's population and more than one third of global economic output.
"This is an initiative that requires a stronger and more multilateral approach," said Plevnik, a senior researcher on China, adding that it may help the region to create more prosperity by strengthening the economic ties with not only China, but also with other sides involved in the Belt and Road Initiative.
The expert also believed that the Initiative would lead to further integration and connectivity between the countries in the region in the fields of trade, production and infrastructure.
Plevnik said she has published several articles and lectured on many occasions to call on the southeast European countries to take the opportunity to upgrade their mechanisms and translate the cooperation within the framework of the Belt and Road Initiative into more jobs and benefits for people.
Croatia, as an EU new member, was pretty well equipped to address the issue of conformity of the Belt and Road Initiative projects in the region with EU norms, laws and practices, she added.
Plevnik also said the upcoming Belt and Road Forum for International Cooperation, scheduled in Beijing on May 14-15, will provide a wonderful opportunity to solidify arrangements under the initiative.
At the platform, all participants could discuss the joint development of the project and share the benefits of win-win cooperation, she said, expecting that some early harvests would be presented at the Forum to demonstrate the great potential and feasibility of the huge project.
The expert noted that today's world is facing the challenges such as Brexit, the refugee crisis and terrorism, but she was confident that the Initiative would continue to make great progress and facilitate the recovery of economies in the southeast European countries and other parts of Europe.


中国食品辟谣联盟官网正式上线驱走"心灵感冒"远离抑郁焦虑买2送1极品老淡干海参,优惠滋补季
新华网> > 正文
2017-05-08 12:19:31 来源:新华社
关注新华网
微信
微博
  新华社萨格勒布5月7日电(记者薛群)克罗地亚著名中国问题研究学者、智库地缘经济论坛副主席亚斯娜·普莱夫尼克日前表示,"一带一路"倡议为东南欧国家提供了一个历史性机会。该地区的国家不仅可以通过双边,还可以通过多边形式与中国及沿线其他国家合作,从而助推整个地区的经济发展。
  普莱夫尼克在接受新华社记者采访时说,以多边形式参与"一带一路"可以摆脱单个国家市场小、国家间连通差等劣势,有效参与基础建设项目,分享最新技术成果和吸引投资。这些对东南欧国家来说都至关重要。
  她认为,这一在"一带一路"框架下的多边合作将促进该地区国家之间的合作与协同发展,特别是在贸易、交通设施、人员往来等方面。
  她呼吁东南欧国家抓住机会积极参与"一带一路"建设。她说,这一倡议有助于该地区国家发展经济,同时通过合作增加就业、改善民生。
  普莱夫尼克对即将在北京召开的"一带一路"国际合作高峰论坛充满期待。她说,对能有机会出席这样重要的会议感到兴奋,希望能和与会者交流促进共同发展的经验,并分享合作共赢的初步成果。
  普莱夫尼克指出,目前取得的成果已经可以证明,"一带一路"倡议切实有效,潜力巨大,必将成为世界经济增长的新动力,推动包括东南欧在内的欧洲及其他地区和国家的经济复苏。