We live in integration times
Since we live in integration times Geoeconomic forum(GEOFO) considers important to provide and spread of knowledge about processes of integration and foreign policies which have power to affect the Republic of Croatia, and every day life of its citizens, Southeast Europe, Europe and the World.
The Forum encourages that kind of Croatian economic culture that gives the advantage to the social solidarity.
Geoeconomic forum is dedicated to being a resource to help people better understand Southeast Europe, Europe, the World and the foreign policy structural and political choices facing Croatia and the Region.There is a real lack of konwledge about these things international, and purposes of Croatia's diplomacy.
Geoeconomic forum is oriented to quality, independence, and impact. Activities, the analysis and recommendations of GEOFO' s experts absolutley reflect its commitment.
Geoeconomic forum member of Silk Road Think Tank Network (SiLKS)www.esilks.org
The Silk Road Think Tank Network (SILKS) was launched during the 2015 Silk Road Forum held on October 28th and 29th, 2015, in Madrid. The Network includes more than 40 other think-tanks and international organizations.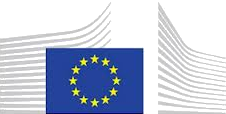 GEOEKONOMSKI FORUM SIGNED TRANSPARENCY REGISTER