GEOFO'S FIFTH ELECTORAL ASSEMBLY HELD IN ZAGREB
Details
ZAGREB - March -21 - 2019 The Geoeconomic Forum, Association for the World Economic Development Studies Economic Development (GEOFO) held its fifth Electoral Assembly on in Zagreb at Baltazar.
During the meeting, a detailed report on GEFO activities from 2015 to 2018 was presented and a GEOFO's activity plan for the period 2019 to 2022 was drawn up.
Evaluating the results of the Geoeconomic Forum, its President since its founding in 2004, Academician Zvonimir Baletić said he believed GEOFO had achieved remarkable results and co-operated and exchanged views with many world-renowned think tanks.
The GEOFO Council had discussion on the Forum's activities and its further impact. Subsequently, as new members of the Geoeconomic Forum were elected H.E. Srđan Kerim and an expert for global financial system Mr Roben Radin.
Dr. Jasna Plevnik was elected for a President of the GEOFO whilst Academician Zvonimir Baletic and Prof. Mladen Vedris were elected for for the VicePresidents of the Forum.
The new president of the Geoeconomic Forum, Dr. Jasna Plevnik, said she deeply appreciated the commitment of Professor Zvonimir Baletic and the GEOFO Council in promotion of the Forum at home and abroad.
"Deepening the Forum's activities at national, regional and global levels will continue in next four years ", said Jasna Plevnik
She especially thanked to former President of Croatia Stjepan Mesic, a member of the Advisory Board for his many years of cooperation and openness for the activities of the Forum and expressed hope that such good relations would continue in the future.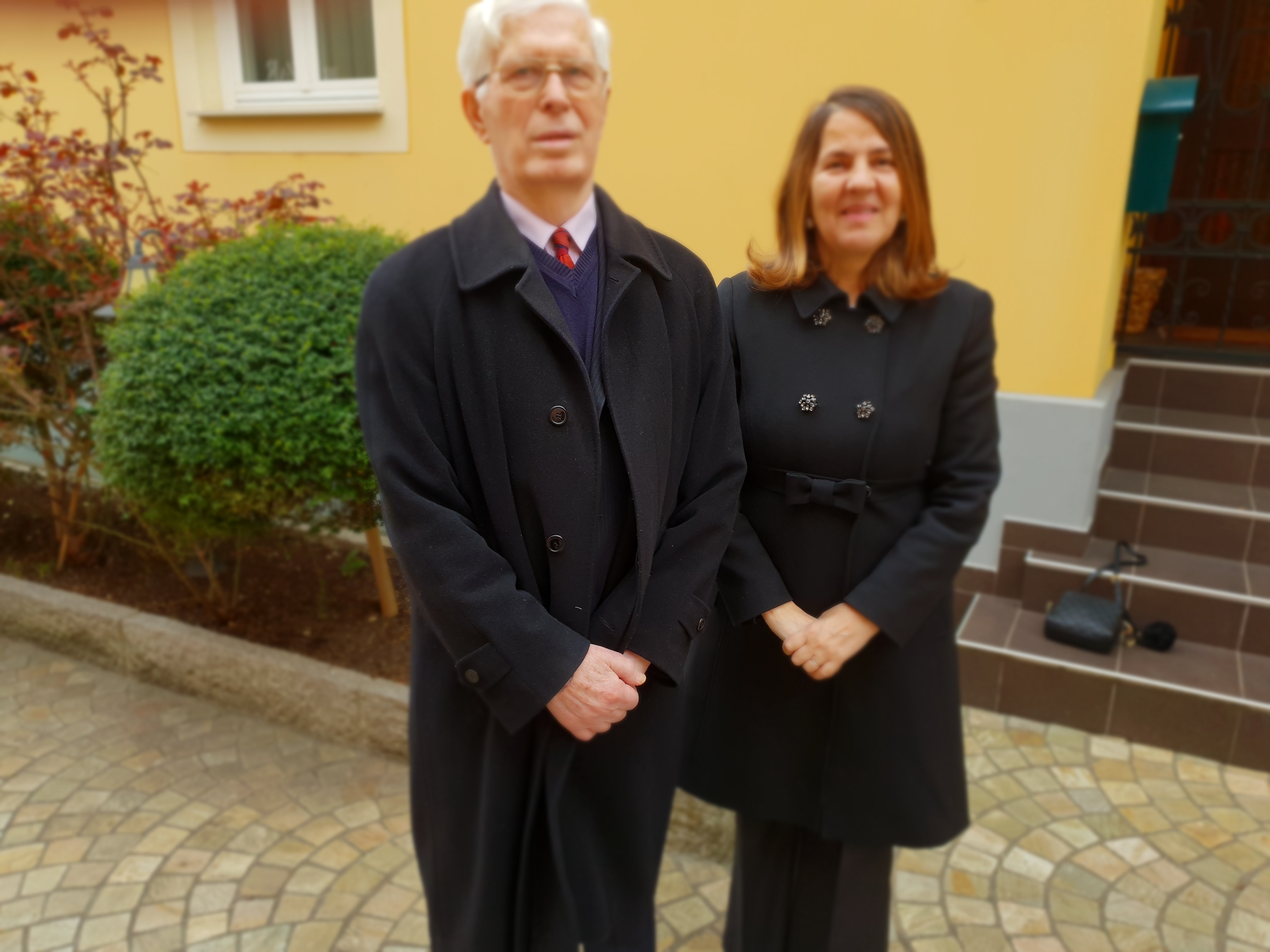 BEFORE THE ELECTION ASSEMBLY: Former GEOFO'S President and new Vice President Zvonimir Baletić and Jasna Plevnik, GEOFO'S new President and former Vice President.