Liu Yuanchun, Deputy President of RUC: China supports global cooperation to combat the pandemic
Details
Liu Yuanchun, Deputy President of RUC, opened the meeting and stressed in his keynote speech, that Covid-10 pandemic though one of great crisis of 21st century has potential to bring deeper cooperation among countries. China had made a great effort in supporting other countries to work together.
During the discussion, NADS' interlocutors agreed that it would be risky for any country to not support bilateral and multilateral cooperation because that is the only way to combat Covid-19 and the world continues with economic recovery. They expressed their hope that humanity has seen, what the pandemic has proven how the world is interdependent and connected and would be wrong to force countries to choose between two global economic powers the U.S. and China. All participants opposed to trend of politicising the pandemic explaining it as a path to conflict and rivalry.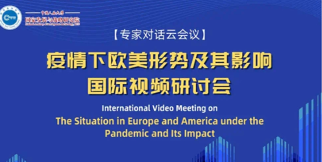 Jasna Plevnik president of the Geoeconomic Forum pointed out that have been many kinds of solidarity among member states but at the start of the coronavirus crisisFrance and Germany banned export of vital medical equipment.
"That "first me" approach lasted for a moment but damage for the EU credibility was done. It was shocking that Berlin and Paris, that have been seen for the long time as an axis of unification processes had jeopardized the EU unity. Later the Commission apologised several times particularly to Italy but according to polls conducted by Italian agency Dire e l'istituto Tecnè , in March, 88 percent of Italians feel that Europe is failing to support Italy," she added.
Reflecting on China response to Covid-19 in Europe, Plevnik said it has been quick.
"China's donation has been welcomed in many European countries that have received substantial Chinese help. Europe could rely on China's help unlike Canada that could not rely on the United States as said Ontario premier Douglas Ford.
Recently two planes from China loaded with medical equipment landed in Croatia and in other countries in Southeast Europe.
In the pandemic China has emerged as a global humanitarian power. China's capability to stabilize its own health crisis in Hubei province and to help other countries has increased its soft power in Europe.
But, criticism of China's medical assistance to Europe also has emerged. Chinese
help to Europe has been explained by some media and thin thanks as part of China's geopolitical strategy to enlarge its influence in the Europe. And what about vice versa? In February the EU helped China with medical donation and that EU's assistance was not explained as the EU strategy to shape the preferences of Chinese people. Assistance is a matter of philanthropy and should not be politicised, stressed Jasna Plevnik.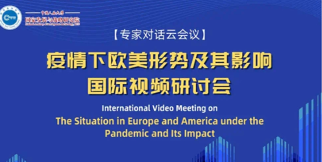 "What worries me is the US Administration has started to blame China and the WHO for the pandemic, but that tendency was not accepted in Europe where Italy, France and Belgium publicly admitted they made mistakes in handling the outbreak. China and the WHO hardly could be responsible for the UK government and the United States Administration slow respond on the alerts of their intelligence, military and scientific communities. Many countries ignored the WHO warning of the severe danger of a global pandemic issued on January 30.
The Covid-19 asks of the EU and China new level of global and bilateral cooperation.The European Union and China are not in tense situation, they are not geopolitical rivals and havefriendly relations and strong business ties. The two sides have worked well together at global level on Afghanistan, on Paris agreement and Iran nucellar agreement. Since 2017 Europe and China have together battelled against America's administration unilateralism but neither the EU nor China think global stability is possible without the US. It pains me to say but at the moment America is not fit for global leadership, not interested in global cooperation on Covid-19, or improving of economic globalisation.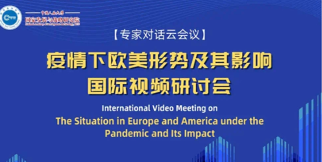 The EU and China need to rise their own ways of working together to secure the world stability. They are global powers and have capacity to evolve the current world order moving it stronger into multipolarity. If they could not hold their positions of influential world actors and promotors of multilateralism in the world economy order, world affairs, global health security and the Earth preservation unilateralism will prevail and that could ruin global economic system, global institutions and economic interdependence that might lead the world to chaos.
Currently only China has a global vision for the world, called Community of Human Destiny launched in 2017, in the UN Geneva. That concept presents China's willingness to work with other countries on evolution of international relations and their emancipation from power politics how the world become more dependent on interest of the humanity. Covid 10 shows that is necessity", Plevnik said.
"The Covid-19 has changed the economic outlook for the EU and for China. We have reason to be optimistic about their economic relations but also to be concerned because confidence in global governance, global trade and markets looks somehow undermined with the global pandemic. In the speeches of political elite in Europe is possible to hear more and more on national markets, national trade, and on policy of import substitution. That is different of list of strategic sectors where Europe needs more sovereignty or protection of critical European medical assets.
If Europe embraces economic nationalism it will negatively affect its relations with China and slow down economic globalisation.
Europe and China economic growth has been closely connected with economic globalisation that is not exhausted as the model of international connectivity thought it needs reform to eliminate deep gap among rich and pore countries. The Belt and Road stands as a long - term strategy capable to improve economic globalisation through multilateral economic development and shared growth.
This year should be a breakthrough year for EU-China relations. Their long-running bilateral investment negotiations could end with reaching a Comprehensive Agreement on Investment in September in Leipzig of which could benefit, Europe, China, economic globalisation and the world, "Plevnik concluded.
NADS' interlocutors