Geoeconomic Forum's President Jasna Plevnik speaks at SiLKS 2020 Video Annual Meeting
Details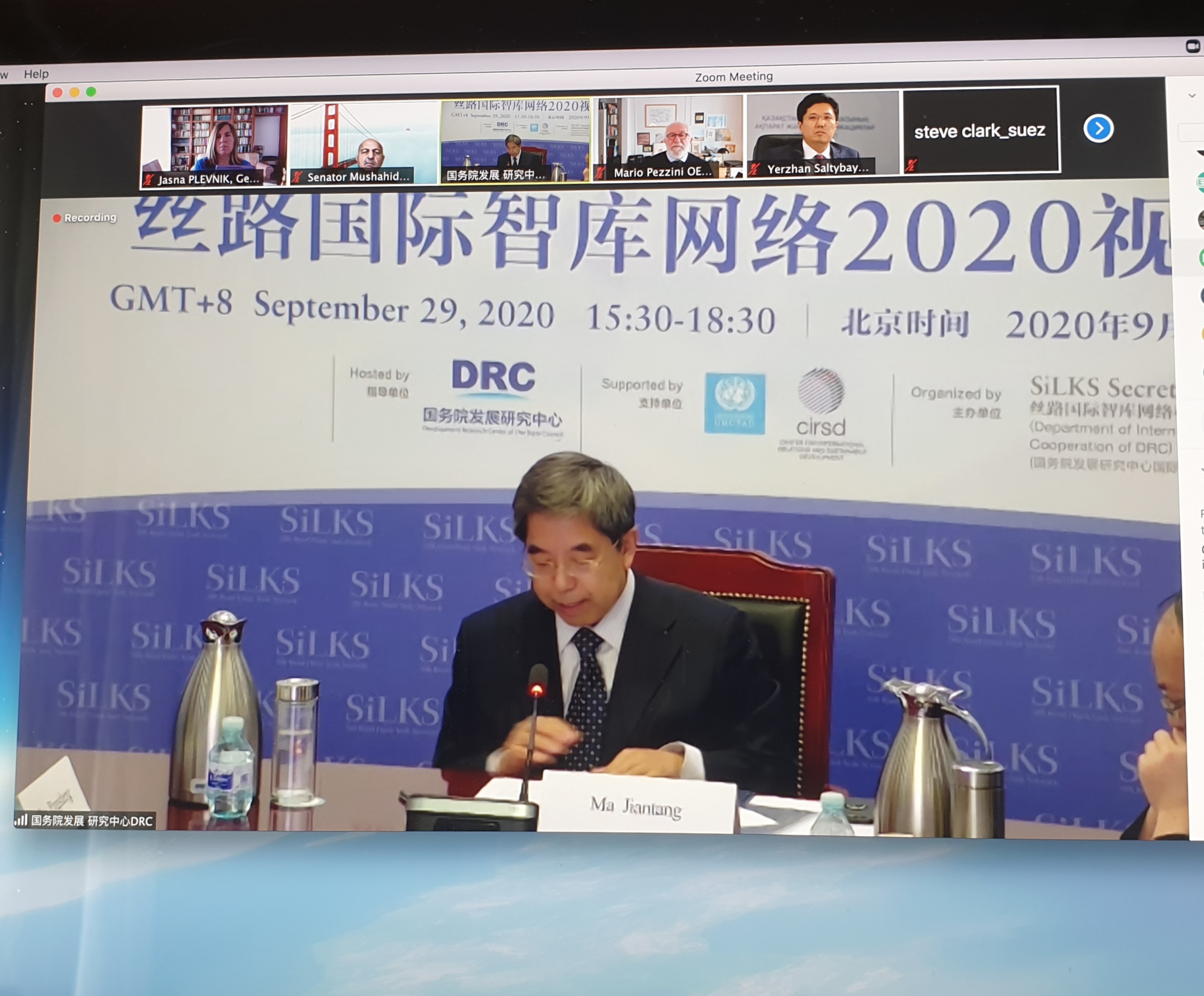 Dr. Ma Jiantang/ "BRI has made important contributions to the implementation of the United Nations 2030 Agenda for Sustainable Development "
Dr. Ma pointed out that In the past seven years since the "Belt and Road" initiative was proposed, it has made important contributions to the implementation of the United Nations 2030 Agenda for Sustainable Development, the promotion of global sustainable development, the improvement of the global economic governance system and the building of a community with a shared future for mankind. It has become a global public product that benefits all parties and SiLKS has become an important platform for academic seminars, exchanges and cooperation of think tanks in related countries, and the relevant results have been included in the list of results of the two "Belt and Road" International Cooperation Summit Forums.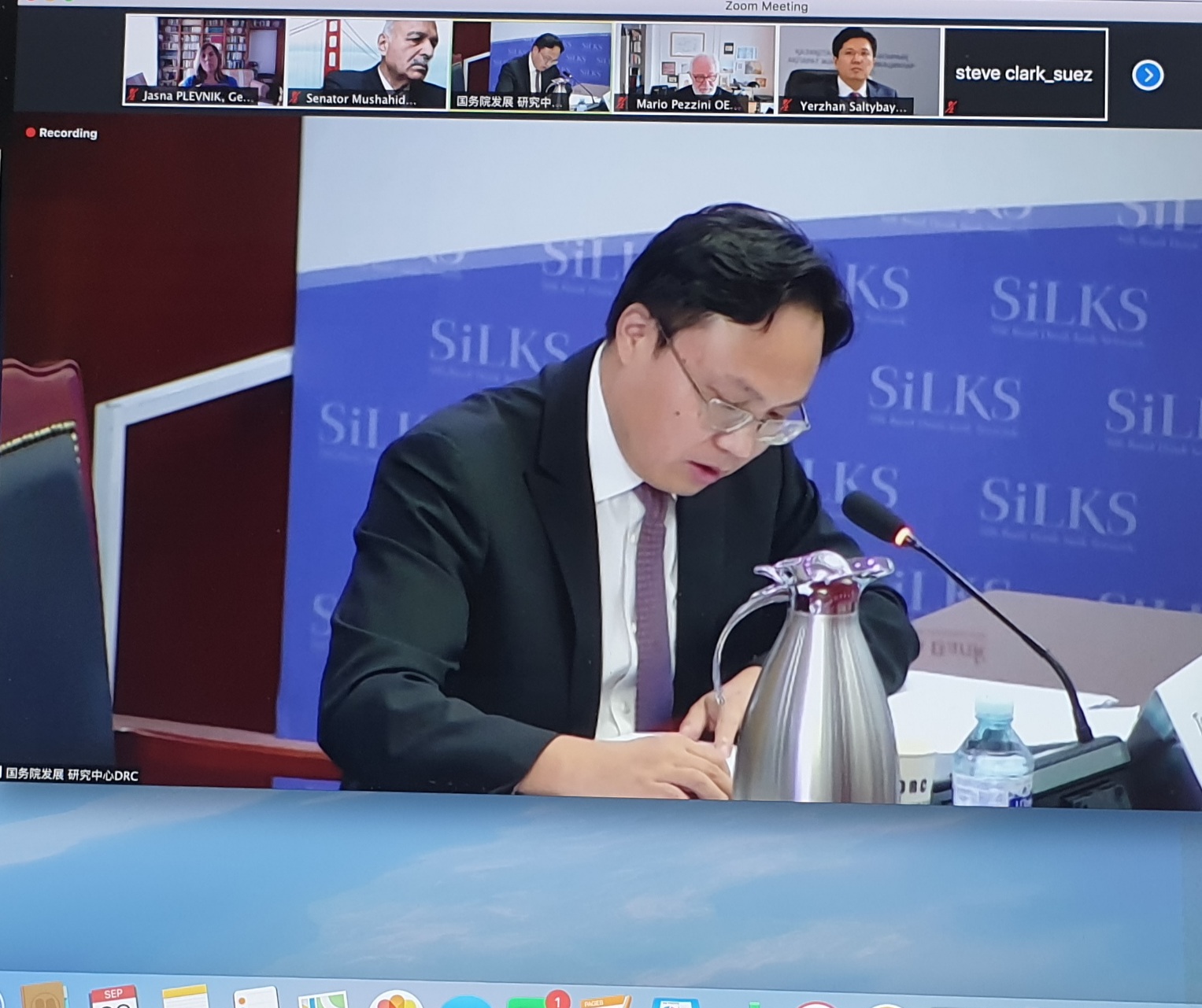 Secretary-General of SiLKS, Director of International Cooperation Bureau of Development Research Center of the State Council Tao Pingsheng introduced SiLKS's members and partners with BRI project database that is still under development and called them to send back their comments and suggestions.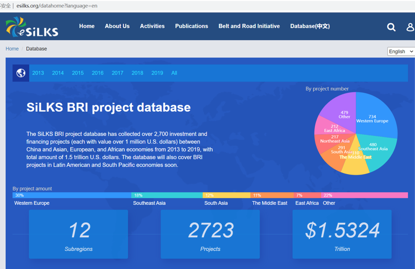 The Secretariat explains the database as a significant tool for further accelerating BRI-related research. The uploaded database reachable on eSiLKS, has included over 2,700 investment and financing projects (each with value over 1 million U.S. dollars) between China and Asian, European, and African economies from 2013 to 2019, with total amount of 1.5 trillion U.S. dollars via public sources.
Dr. Jasna Plevnik: "SiLKS supports global economic interdependence, free trade and free market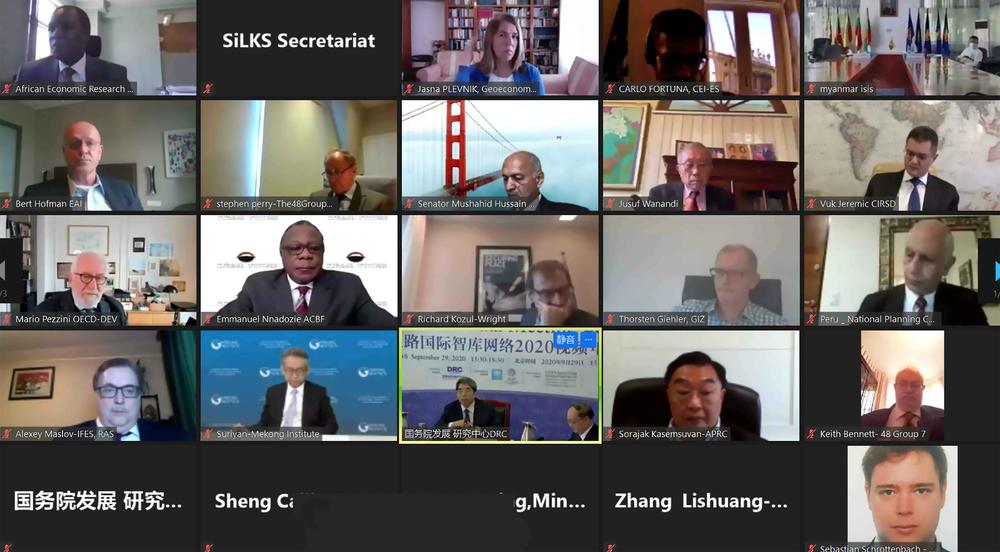 "It's great to see SiLKS at five. That anniversary sends signals on SiLKS sustainability, and its resilience in moving forward the Belt and Road cooperation. Many things have changed since Madrid, but the epidemic did not cut the links among BRI partners. It is significant that SilKS stays united in the view that the world needs a stronger global system to address current challenges to global health, supply chains, global logistics, mass travel and trade. Economic globalization will not go away, because of Covid-19 but it can and must be better manged, "said Dr. Jasna Plevnik, President of the Geoeconomic Forum Croatia.
Her first point was about the BRI cooperation in the context of eroding global economic interdependence, free trade, and free market.
"For the future of cooperation within the" One Belt, One Road "initiative, it is vital that the network of think tanks SiLKS investigates the activities of the Initiative in the current context of violating global economic interdependence, free trade and the free market. I have already spoken about these challenges at the Paris conference. Let me sketch some new tendencies that encourage concern for the state of the free market.
In Southeast and Eastern Europe, we are witnessing the strengthening of American diplomacy, the so-called "5G Security Pact". Recently, some BRI partners from that part of Europe have signed agreements with Washington that are worrying, not because of ideas about the need for digital security, but because of what lies beneath those agreements. This could be a direction that might make the principles of competition less protected, weak and even more dependent on political decisions. Therefore, the partners from "One Belt, One Road" should discuss how to protect the free market, which is a vital part of the partnership within the Belt and Road," said Dr. Jasna Plevnik, President of the Geoeconomic Forum Croatia.
Dr. Jasna Plevnik's second point was that the BRI should also prepared itself for a competition with U.S. International Finance Corporation (DFC) in Europe.
"A few days ago, DFC opened its office in Belgrade, DFC visited Athens and is working to support numerous projects there, as well as in Thessaloniki, and presents its activities as an alternative to" One Belt and Road "- said Jasna Plevnik.
She said it is good that BRI has a competitor, but it will not be positive if under the DFC offensive in Europe lies the American secret geopolitical game against China and BRI, which could jeopardize further economic integration of Europe and China, and not only within the Initiative.
New SiLKS' members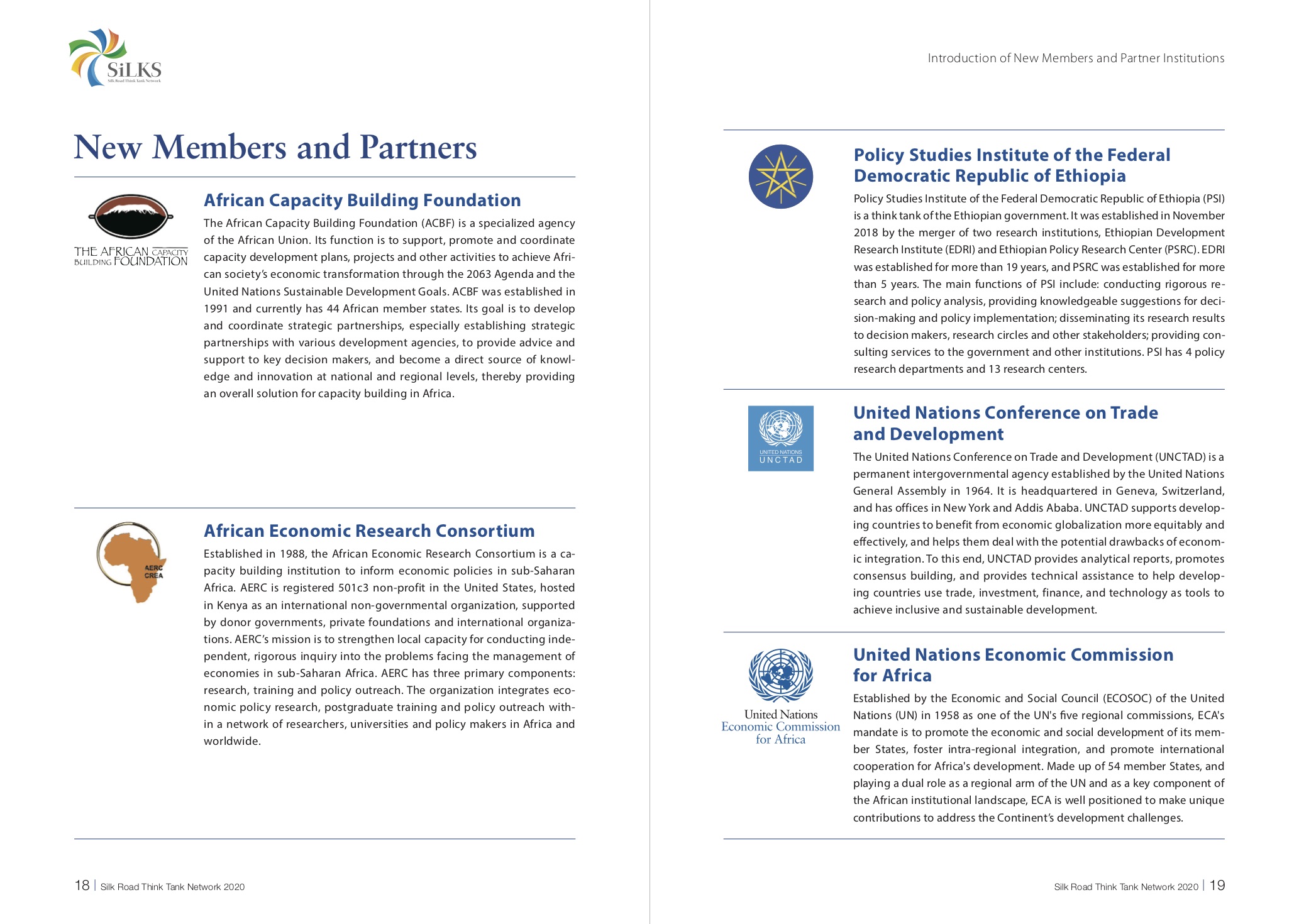 SiLKS was founded in 2015 by the Development Research Center of the State Council and related international think tanks. At present, it consists of 59 member partners from 41 authoritative think tanks from 11 international organizations, 33 countries, and 7 multinational companies. The secretariat is located in the State Council. Research Center International Cooperation Bureau.