Geoeconomic Forum hosts CASS' finance and banking experts to talk high-quality Belt and Road cooperation
Details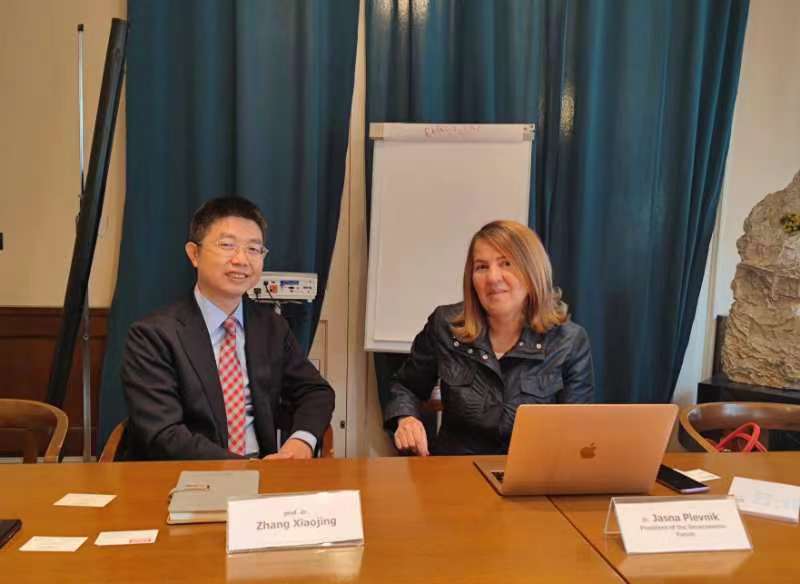 L/R: Professor Dr. Zhang Xiaojing, Director of China top-tier educational institution the Institute of Finance and Banking of the Chinese Academy of Social Sciences and the Founder and President of the Geoeconomic Forum Croatia Jasna Plevnik.
"It is politics that leads the global economy and not vice versa. We live in a time of human pain and catastrophe caused by geopolitics.
A new buzzword in international relations is 'unprecedented'. We could see unprecedented attacks on Nord Stream 1 and 2, and a further rise of insecurity for key global and regional energy infrastructure. Also, political pressure on global supply chains.
The US has taken a pessimistic view of economic globalization that is opposite to Washington approach from 1990 to 2017. when it led economic globalization and supported China to be involved in global economy, WTO and global governance.
Today Croatia and China have successful relations, but they also depend on situation in international relations and particularly on the EU approach to China which has changed since 2019, when the EU started its pivot to geopolitics and accepted to follow the USA diplomacy towards China.
Croatia has been active in China – Central East European Countries cooperation from its beginning in 2012. As for the Belt and Road initiative in 2017, Croatia signed a memorandum on the BRI cooperation with China. Both models of cooperation have rapidly improved bilateral and multilateral relations between Croatia and China", said Jasna Plevnik.
In her remarks, Jasna Plevnik noted that in the past decade, China-CEEC cooperation and the BRI have been faced with different kinds of challenges.
"But we must make a difference between those challenges generated by anti-China think tanks and media who are not governments and do not lead or shape a foreign policy towards China or any other country.
Now, China-CEEC and the BRI are confronted with extremely powerful challenges of quite different nature from previous ones. Current challenges to the cooperation are caused by outside geopolitical pressure on Europe, changes in the world order, and new government policies in some European countries.
The cooperation between China and the countries of Central and Eastern Europe now is exposed to the risks of the EU's pivot to geopolitics which started in 2019. and threaten the development of the infrastructure sector. Those challenges may be very dangerous for the cooperation's progress, stability, and enlargement in the next decade", stressed Jasna Plevnik.
Professor Dr. Zhang Xiaojing underscored that China and Croatia within China-CEEC cooperation, and the BRI have together addressed to climate change, macroeconomic stability, green economy, and health security,– because that is what empower their cooperation and international community at all levels.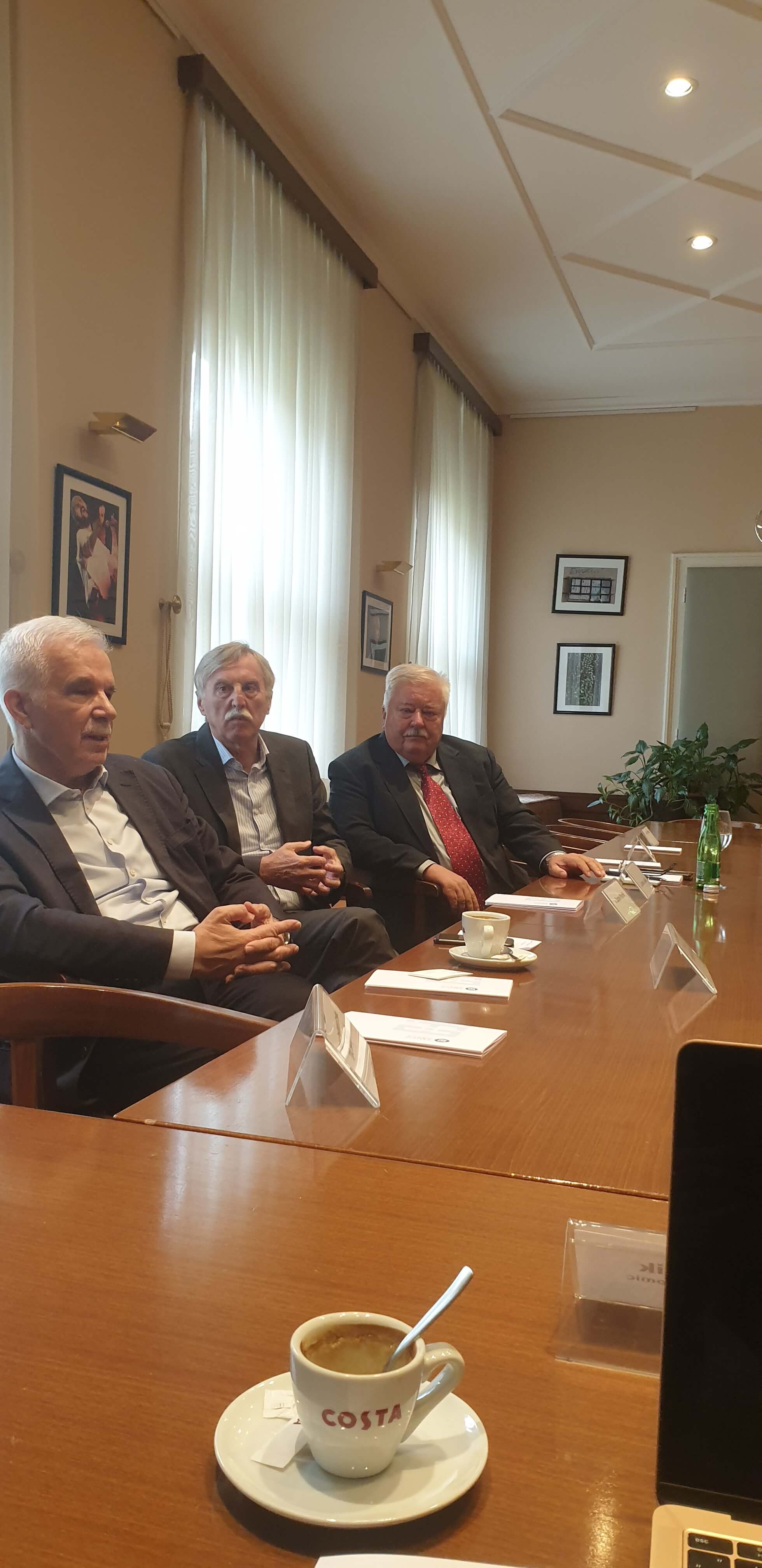 L/R:Members of the Council of the Geoeconomic Forum:Prof. dr Mladen Vedriš, Dr. Danko Plevnik, Dr. Zvonko Ladešić.
Prof. dr Mladen Vedriš, from of the Council of the Geoeconomic Forum, highlighted that
Croatia had much more euphoria in anticipation of changes the euro would bring and looked much less at regulatory mechanisms on the market.
"The Eurozone basically brings security, but it's like going to the World Cup. It's great that you qualified, but how you rank depends on how you play individual matches,"
"It is an illusion that joining the Eurozone will save us. The growth of interest rates will be slowed to a certain extent. It depends on what the global movement will be and how much the creditors have confidence in you as a country, how credible you are. Although we are entering the Eurozone, Croatia's borrowing is two to three times higher than a year ago, "said Vedriš.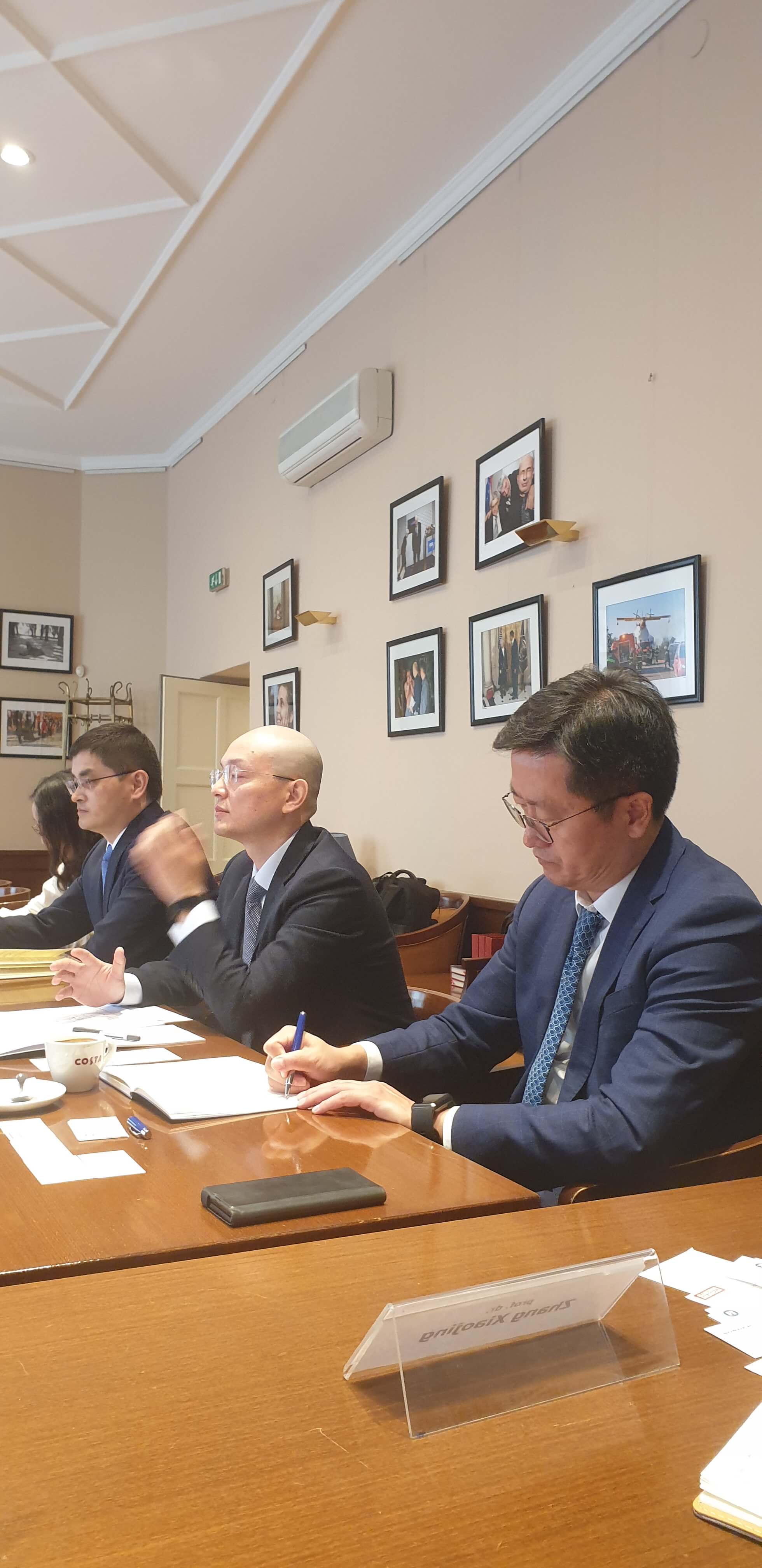 R/Prof. Dr. Zhang Ming, the deputy director of the Institute of Finance & Banking answered to Dr. Danko Plevnik's question about the possibility of a common Asian currency.
Dr. Danko Plevnik from Geoeoconomic Council asked Chinese experts did China consider introducing a single Asian currency.
Prof. Dr. Zhang Ming, the deputy director of Institute of Finance & Banking said that idea about common Asian currency certainly has prospects, but China does not think about it now.