Dr. Jasna Plevnik on Belt and Road for Guang Ming Daily
Details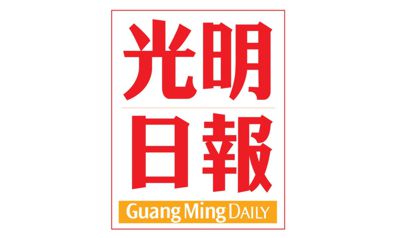 After President Xi Jinping put forward the initiative to construct the "Silk Road economic belt" and "21st Century Maritime Silk Road" (herein after referred to as "One Belt and one Road"), the international community has paid high attention and reacted strongly. Croatia famous geopolitics expert Dr. Jasna Plevnik in an interview with the author of this report, said that in the context of economic globalization, China's "One belt and one road " strategic concept is in line with the spirit of the times and she believes it will be succeed .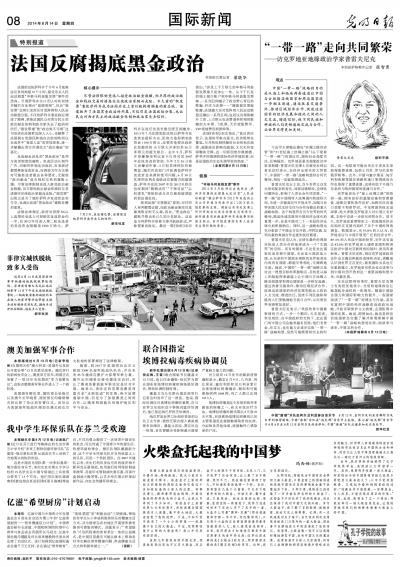 Dr. Plevnik said the world is undergoing profound and complex changes, frequent local unrest and global issues affecting the common development of human society. "One belt and one road" is a major strategic vision brought up by the Chinese leaders to co-ordinate the domestic and international issues, to further improve the level of opening up, strengthen friendly exchanges and cooperation with the other countries. The idea is in line with the spirit of today's world, not only an important step in the rapid development of China's economic globalization, but also a positive response by China to economic globalization in the 21st century. At the same time, this strategic vision also fully demonstrates the Chinese further opening up, as well as the good will to establish mutual cooperative and mutual benefit relations with the rest of the world.

Dr. Plevnik believes that the ultimate goal of globalization is "borderless" world. All countries, whether developed or developing, whether big or small, from Croatia in South-Eastern Europe to China in East Asia can coexist equally and exchange freely. She said that China's "One Belt and one Road" strategy is a positive response to this parmount goal. The purpose of the Chinese "One Belt and One Road" strategy is to make China and the countries along the ancient Silk Road and its neighboring countries further interconnected through two channels from the sea and land. By improving traffic conditions, promoting regional economic cooperation and economic development of these countries, enhancing inter-cultural exchanges, people of different ethnic and countries can enhance their mutual trust realize more smooth exchanges and cooperation, so that to make the world a better place.

Dr. Plevnik said: "I appreciate China's way of doing things, step by step, making solid progress. I also believe that with the support of the Chinese government, with money and strength, Chinese companies exploring overseas market will become more experienced and have the ability to gradually achieve 'one belt and one road' strategic vision, although it may take a long time. The idea is likely to make progress in Central Asia and East Asia in the first phase, as well as Turkey, Romania and Russia, etc. In addition, Chinese cooperation with Serbia, Hungary and Greece and other countries in areas such as railways and ports has also made important progress, which will help China with further communication and cooperation with other European countries. "
Croatia locates near the European end of the "Maritime Silk Road", with good infrastructure and resources reserves, good location and condition, as well as excellent port of Rijeka and Ploce. Traditional friendship between the two countries is profound and the majority of Croats have a favorable impression on Chinese people. They support Croatia to further deepen economic and trade cooperation with China. Not long ago, geo-economic forum, one of Croatia's significant and influential think tanks organized an on-line survey on Chinese image in Croatia. The outcome showed that 93.8% of respondents believe that Croatia and China should carry out more extensive economic cooperation, 89.4 percent of respondents welcome Chinese investment, in addition to up to 82.8% of the Croatian respondent condemning the United States and Europe for using a double standard when criticizing internet control in China. Dr. Plevnik who is also the vice president of the Geo-economic forum said, I believe that the Croatian Government will make the right decisions and clearly recognized that the world is changing, the new international relations are being re-established. Croatia should also take the opportunity to involve into the Chinese strategic vision which means opening up to the West. This is supposed to be a win-win deal.