Newspaper Novi list online about Geoeconomic Forum
Details

The Silk Road of the 21st century: Croatia has a chance for prosperity through participation in the project "One road One belt"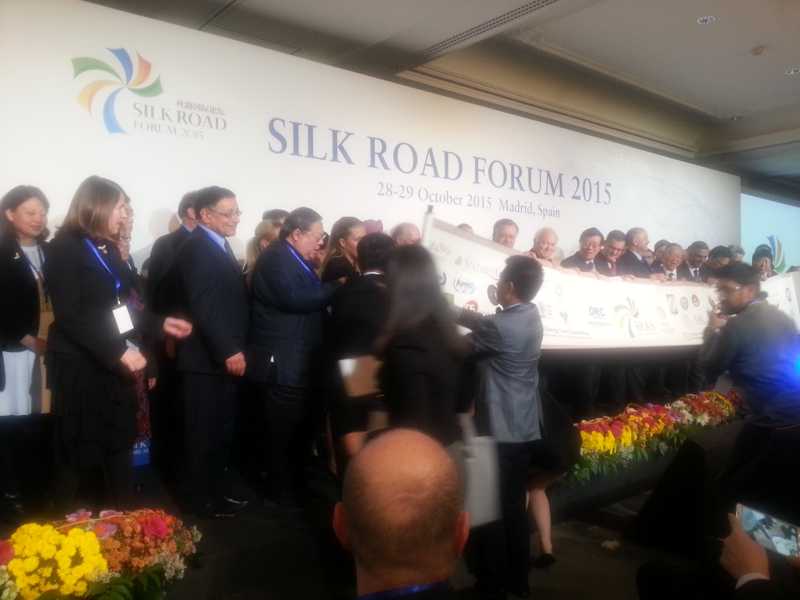 Dr Plevnik said at Silk Road Forum 2015 that Croatian think tank Geoeconomic Forum will work on bringing One Belt - one Road Initiative closer to Croatia's business and academic community, the Government, the Parliament and the broader public.
Dr Jasna Plevnik, Vice president of GEOFO believes that membership means that Croatia has become a part of the strategically important initiative "One Belt - one Road" whose cardinal goal is to build future economic corridors, and move forward process of economic interdependence, and rise capacity of the world for peace.
The "One Belt - one Road" is, with its focus on future economic development of the world and peace, a long-term project of China's developmental diplomacy. The Project's long duree orientation makes it different from "normal" economic diplomacy projects which are more focused on the current economic capacities and benefits.
To implement this initiative, China has established a Fund worth 40 billion dollars, and also reconsiders cooperation with newly established Asian Infrastructure and Investment Bank (AIIB).
– If Croatia, really wants economically to exploit its favourable geo-transport position at sea and land, it could start with a diplomacy of researching potential of the Project for the Croatian economy in the areas of trade, investment in infrastructure, energy, finance and culture. These explorations should be put in the context of connectivity with more than 60 countries of Asia, Europe and Africa.
The problem is that Croatia does not have a clear vision of itself in a new world economic order that is looming , and therefore have to set goals and programs to incorporate itself into the future to be able to accomplish its national economic interests – says dr. Jasna Plevnik.
Project One belt - one road "could help Croatia to boost its economy and attract investments because it is set on the win-win principle. This is not a story about geopolitics it is a story about moving of the world development and prosperity center closer towards developing countries by peaceful and green forces of economic globalization. It is a quite logical that developing countries in Europa, Asia, and Africa are looking for more favourable economic globalization results than they were in past 25 years – stressed Jasna Plevnik.
In ten years there will be huge changes in the world and Croatia should not remain passive as it has been so far in the framework of developing relations with China, known as "China plus" 16. The point is that diplomacy, "China plus 16 "has to be understood as an essential part of the One Belt One Road.