DR JASNA PLEVNIK: THE POLITICAL SYSTEM OF CHINA IS NOT PETRIFIED
Details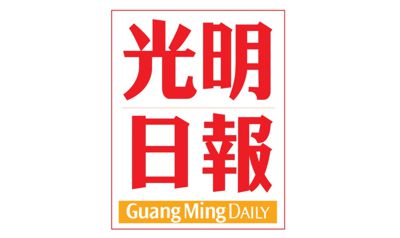 Zagreb, Zhao Jiazheng, 2013-03-17
Jasna Plevnik a Croatian expert in world geopolitics has long been engaged in the development of Southeast Asia, especially China. This conversation was held at the time of the National People's Congress session and the election of Xi Jinping as the new president of China. I asked Dr. Plevnik to explain her position regarding the session.
She said after the election of Xi Jinping as the new Secretary General of the Communist Party of China has introduced many new policies which will influence the political behaviour of the Party and government officials. President Xi Jinping is determined to fight corruption and maintain high growth rates of the Chinese economy. The new president of China is also interested in further Sinification of Marxism. Xi's program was welcomed by ordinary Chinese citizens and attracted the attention of other countries.
Plevnik spoke about the previous period of China's development. The last ten years can be called "golden ten years" in the history of China's development. China has been enjoying for many years impressive growth rate of GDP what changed its position in the world politics. The traditional world powers see these trends as a threat to their position in the world order.
Since 2008 the United States of America and many countries of the European Union have been suffering from the recession while China has maintained a high economic growth. It is particularly commendable that China did not turn to the currency devaluation and the austerity measures but to significant government investment and financial subsidies to stimulate its economy.China has responsible attitude towards its region seeing it as a space of the economic and security cooperation. While Europe is still trapped in the current economic problems China has taken many actions to ease economic problems of some European countries through investment, favourable loans and purchase of government bonds. All these measures show how the Chinese government is truly responsible.
Plevnik said the political system of the country has been, like economy, transformed too although some Western states and their media tend to present China political system as petrified. Actually there isn't a person who would not have admitted that the leading political power of the country – Communist Party of China –has changed the most populous country of the world from a poor and backward country into the second largest economy of the world. Take for an example the Chinese response to the recent global financial crisis.
In the European Union was a great division between their members, which could be seen as a reason why it delayed to address the crisis. Because the members could not agree on it the EU missed the best time to resolve the crisis, while the Chinese government in a very short time pumped 4 billion Yuan in the economy and quickly lifted it from the problems. China is following the path which protects and improves its national interests in a right way.