Member of Geoconomic Council John Court at the World Affairs Conference in Washington
Details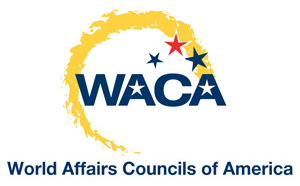 US policy is much more pro-India
The World Affairs Conference held in Washington, DC on December 18-21, 2005. The Conference was a meeting of 86 delegation of the World Affair council, whichhas over 250,000 members. I attended a talk on India by Tom Pickering who was Under Secretary of State for Political Affairs and is now a vice president of the Boeing Company in Seattle.
I heard that one should forget an India which is slow, corrupt, and bureaucracy-ridden. The new India has a population of over 1 billion people and is growing at 6.5 % per year. India has a younger population than China and its population is growing faster.
Pickering observes that India is less bureaucratic and corrupt than in the past. It still takes 100 signatures to start a business but the situation is improving rapidly.
With the disappearance of the Soviet Union, India is much closer to the US and US policy is much more pro-India. India does not see itself as a "superpower" except in South Asia, but it is a big country and a real rival to China.