INTERVIEW OF THE WEEK WITH JASNA PLEVNIK: Economic diplomacy successful if brings new jobs
Details

Magazine
September 23 /24/ 2017
INTERVIEW OF THE WEEK
JASNA PLEVNIK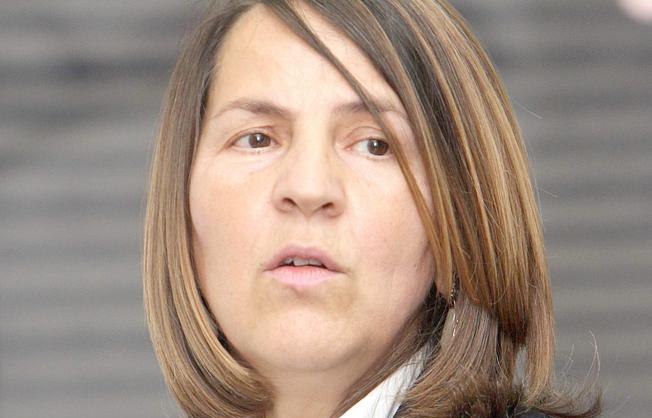 Economic diplomacy successful if brings new jobs
JASNA PLEVNIK TALKED TO DARKO JERKOVIĆ, EDITOR IN CHIEF OF "MAGAZINE" ABOUT CROATIAN ECONOMIC DIPLOMACY EFICIANCY, POSITION OF THE REPUBLIC OF CROATIA IN INTERNATIONAL RELATIONS, ROLE OF THE PRESIDENT OF CROATIA AND THE PRIME MNISTER IN LEADING ECONOMIC DIPLOMACY AND, RESHUFFLING OF AMBASSADORS.
When it comes to diplomacy that term is usually explained in a political context, but diplomacy is not limited only to the political level but also to the economic one that is for many analysts equally important, if not more important, for each country in international relations, as well as for Croatia.
About Croatia's diplomacy, especially economic one, "Magazine" talked with Dr Jasna Plevnik, who is an author of several books, including The "Belt and Road" Initiative and its implications for Southeast Europe (2016), The Price of the New World Order: World Challenges to National Interests (2009) and Beyond Globalization (2003) translated in Albanian as Pas globalizimit (2003, as well as the co-author of China in The Balkans (2013) with Former President of Croatia Stjepan Mesić and Ljubo Jurčić, and of The Age of Economic Diplomacy (2011) with Stjepan Mesić.
Besides of political diplomacy, extremely important is leading of economic diplomacy, as you write in your book. In short, what is economic diplomacy and where Croatia is in that field?
There are a lot of books on economic diplomacy, but in the end, it is not difficult to see how they all explain economic diplomacy as a foreign policy tool that helps export and growth of foreign investments.
The Croatian political elite knows very well that economic diplomacy is important for developing economic relations with other countries and helping economic growth. The main problem of Croatia's economic diplomacy is not lack of knowledge, but tradition. The constant and unnecessary changes in that area have had power to harm the economic diplomacy efficiency. It is not about a normal process of improvement but more on radical reforms. In past 25 five years every Croatian's government has followed an approach that have had aims to build brand new economic diplomacy. It hampers crucial foreign policy institutions of the country to develop continuity and stability needed for making useful economic diplomacy. The persistent staff and organizational changes have created disabled and weak institutions not allowing Croatia's economic diplomacy to develop its own tradition and strenght.
Zoran Milanovic's government (December 2011 to January 2016) evenemphasized that its organizational changes of economic diplomacy, had "historical dimensions ". It is not hard to agree that Croatian diplomacy aims and organisational schemas look great in a PowerPoint presentation, but situation is quite different in the reality.
Great investors do not come to Croatia, and conquering of new markets for Croatian companies is going to slow. Besides, there has been some vacuum in setting the country's new major and long-term foreign policy goals as if relations between Croatia and the world ended with joining the EU and NATO.
Are Croatian citizens, whose money is spent on conducting that foreign policy, satisfied with such economic diplomacy? I'm afraid they are not because for them is good only economic diplomacy which brings more new workplaces and wages grow.
THE ROLE OF THE PRESIDENT OF CROATIA
The President of Croatia Kolinda Grabar Kitarović regularly emphasizes the importance of leading economic diplomacy giving Croatia's businessmen important space in her HL abroad visits. There is an impression that positive results of that visit are modest. How do you comment on it?
The President of Croatia has an authority to shape directions of Croatian economic diplomacy and she uses that power.
In her foreign policy agenda, President Grabar Kitarović emphasizes the importance of cooperation between The Adriatic Sea, the Baltic sea and Black Sea basin. The President focused herself on strengthening the role of Croatia's economic diplomacy in the energy sector having for a cardinal aim more efficient capitalisation of Croatia's strategic geotraffic position.
In addition, the President has returned into the game an essentially important factor of Croatian economic diplomacy ­– the Croatian Chamber of Economy, that was too long and senseless ignored by former SDP led government what had negative impact on the country's economic diplomacy.
However, job of every economic diplomacy must be made before president arrives in a country. The job of Croatia's President is not to investigate market and represent Croatian companies in a literal way as do that experts for that kind of job. German Chancellor Angela Merkel, for example visits China when contracts are already finished for signing.
IMPORTANCE OF STRATEGIC INFORMATION
Do all Croatian foreign policy actors understand weight of

economic diplomacy for the country 's progress?
The Ministry of Foreign Affairs understands absolutely the importance of economic diplomacy for the country's growth, but on the other hand results of that kind of diplomacy do not that depend only on the MOFA. All Croatian ministries, PM and the President have to deal with economic diplomacy agenda. Of course, their level of dealing with economic diplomacy is strategical one, not operational. Every ministry in Croatia's government can be helpful in realization of Croatia's foreign economic goals. For example, an exhibition of Apoksiomen in Moscow can help increase sales of Croatian products too, because it creates a favourable image of Croatia and its products in the eyes of Russian citizens and consumers.
The biggest challenge for Croatia's economic diplomacy is how to turn itself from services that once seemed important but now t are lower value added jobs. Offering web address of foreign companies, links with tenders, and data on market and economy power of some states have been useful in the past but now that kind of service is not what companies in Croatia need how could improve their sell in foreign markets. They are more interested in getting information on dangerous points in the economies of the competitive states, a favourable position in free trade agreements; information on new types of investments or that ones that could become, for example, unacceptable for Croatian companies, citizens and environment.
A fast transformation in that direction could make Croatia's economic diplomacy services more complex and more valuable for Croatian business community. Croatia's economic diplomacy should also include intelligence agencies of the state that can, for example, give an insight into whether there are illegal economic relations of domestic politicians with foreign companies. Such forms of economic diplomacy are practiced by all countries what discovered publication of WikiLeaks and the documents of E. Snowden.
Recently, the Croatian secret services have discovered that work of an ad hoc international tribunal in The Hague over land and sea borders between Croatia and Slovenia was "irrevocably contaminated ". Despite a disgrace that covered the tribunal it continued to work. The country's diplomacy of all kind did not join forces and start to present the Croatian view on this matter in all major cities of the EU and main economic power of the world. It waited on the tribunal's final decision. The reactions of other states on tribunal's decision have shown Croatia missed to make strong and visible Croatian perspective of that important dispute with Slovenia that has a strong economic side.
UNITIY OVER CROATIA'S FOREIGN POLICY AIMS
How would you describe the country's foreign policy? Are there differences between the PM and the President of Croatia on foreign policy agenda?
Croatia's foreign policy is neither better nor stronger than its economy and position in the international economy order. There are several reasons for that. One is that the government has no influence on many things and that is not just the situation of Croatia. Many other countries, as well as, have no control over their strategic sectors, banks or energy. Then, political elite of the country is not a part of the political and economic elites of the world. They, like all elected politicians, have little real power in international relations. It is good that they want to change it but along with the visible and important force of the UN, the WTO, the European Union institutions, in the international relations there is also the less visible but influential power of investment funds, the oil industry, the billionaires and the owners of global media.
The foreign policy aims of the President Kolinda Grabar Kitarović and the Prime Minister Andrej Plenković do not differ as much as media are trying to emphasize it in the public. They share opinion that economic cooperation with other countries is the most effective foreign policy tool. The Premier supports the President's ABC's initiative through various activities. I do onot see any deeper or disturbing conceptual foreign policy difference between the two.
The other story is the President's approach towards Bosnia and Herzegovina. The President's NATO background makes her very sensitive to issues of security, geopolitics and the fight against terrorism. This has an important place in her foreign policy portfolio. In respect of Bosnia and Herzegovina the President puts her worries directly without wrapping them into a diplomatic language. This has a certain unfavourable impact on Croatia's relations with Bosnia and Herzegovina. I believe that the President can change her discourse towards BiH, staying simultaneously focused on security issue of Croatia and the Region.
Would you comment the process of replacing ambassadors that is in progress?
It is known to all that this process highly depends on negotiations between the President and Prime Minister. They are in position to choose people who will represent Croatia abroad. It is assumed they select those people who have the skills and knowledge needed for this job, but also those who have supported them in their political career development.
It seems in Trump's administration the price of an ambassador's position ranges from 400 to 600 thousand dollars that was amount of donations of some nominated current ambassadors to his presidential campaign.
EUROPEAN UNION AND CHINA ADVOCATE FOR DEVELOPING NEW ECONOMIC MULTILATERALISM OR – ALL-DIRECTIONS – RELATIONS
To conclude - what is the future of economic diplomacy in the current circumstances in Europe and the world- and what Croatia can and should do about it?
At this moment, things in international relations do not look good for economic diplomacy. I hope this is not a situation that intends to last for a long time.The state in the global economy is affected by uncertainty that brings the United States messy approach to the world. It's still hard to see which path will follow the USA: whether it will be a struggle for a better and fairer economic globalization and free trade or strengthening of economic nationalism, protectionism and solving trade issues by threat of force. Trump has strongly sparked US arms sales abroad, started a revision of NAFTA, rejected the TPP, accused China of increasing US debt and changed Obama's "pivot to Asia" policy with "pivot to America".
Parallel with this, the European Union and China advocate and develop a new economic multilateralism, a new version of community that gives supreme importance to projects that linking countries through trade, investment and other economic forms of cooperation like shared development.
Those states who are capable of making connections with different economic powers and trading blocks and for developing a positive state of affairs with their neighbours will benefit from this kind of – all-directions– relations. It is about a new higher and more complex form of relations among states that depend on competence of each country to advance its power of integration in all directions of the world.
South Korea, for example, has succeeded to develop its integration power and it enjoys economic benefits of free trade with China, the US and ASEAN countries. In 2015, Vietnam signed a contract with the Eurasian Economic Union (EEU) on free trade, which is the first EEU contract with a third party, and similar negotiations are taking place with Israel, India, Egypt and Iran.
NO OTHER OPTION
Croatia has no other option that could be better for its interests than leading economic diplomacy. Focus its foreign policy view outside Europe could improve its geopolitical and geoeconomic position. Croatia has a lot of instruments available to achieve its interests in international relations, but it is hindered by its cropped mental image of the region, Europe and the world. Croatia is mainly focused on the economic integration towards the western part of Europe. That little depth diplomacy narrows its circle of economic partners and international market and exclude Croatia from new kind of multilateralism that grows among countries despite current America's foreign policy activities.
Croatia has to go forward with modernization of its foreign policy and diplomacy to expand its economic networks through developing stronger its multilateral and transnational capacities, how could affirmed itself in international relations as economically successful and satisfied country though is not a big economic and military power. This requires a comprehensive transformation of Croatia's ideas on the current world and making of foreign policy that will be more closely linked with the interests of the country's economic development.