JASNA PLEVNIK'S COMMENT FOR NACIONAL: WHAT WILL "17 PLUS 1" DO IN 2021 AND IS IT THE END OF THROWING GEOPOLITICS IN THE EYES OF THIS COOPERATION?
Details

ECONOMY
12 Feb 2021 14:18
https://www.nacional.hr/komentar-jasne-plevnik-sto-ce-raditi-17-plus-1-u-2021-i-je-li-dosao-kraj-bacanju-geopolitike-u-oci-te-suradnje/
The virtual summit of the leaders of the "17 plus 1" countries has been held so far at the highest political level since the establishment of this form of cooperation between China and Central and Eastern Europe. There is no stronger message to the prime ministers, presidents, and citizens of Central and Eastern Europe about the importance of "17 plus 1" for China than the fact that the summit was chaired by Chinese President Xi Jinping.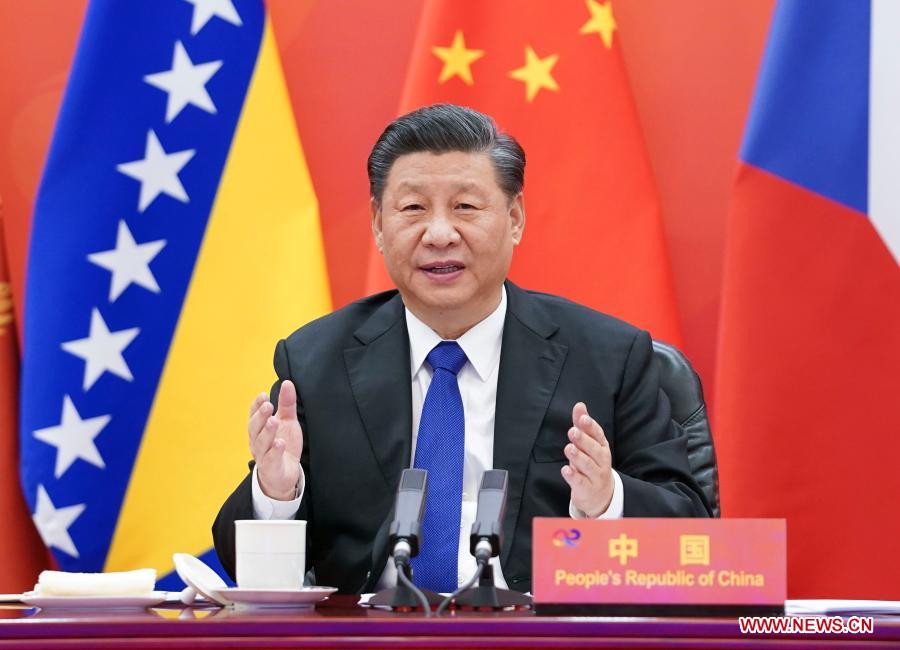 President Xi Jinping chairs the China-Central and Eastern European Countries (CEEC) Summit and delivers a keynote speech via video link in Beijing, capital of China, on Feb 9, 2021. [Photo/Xinhua]
The support of the Chinese president came at the right time because in that part of Europe, since the outbreak of the coronavirus, there has been growing concern that due to China's economic problems caused by the pandemic, Beijing could reduce interest in "17 plus 1." On the other hand, there has been speculation that some European partners, allegedly under pressure from the US, are considering abandoning this form of cooperation.
In "17 plus 1", no country is certainly against its national interests and will, and of course, nothing dramatic would happen if one country assessed that such cooperation, with the soon-to-be first economic power in the world, could not be used to improve its interests.
Slovenia was among several countries that did not send to the Summit heads of state or prime ministers but ministers. It is strange why Slovenian Prime Minister Janez Janša did not participate in the video summit because from a regional perspective only Slovenia had a positive trade balance in 2018 with China. For that the credit certainly belongs to the partnership within "17 plus 1", different kinds of fairs in China organised to improve market position of CEECs, and frequent close HL meetings of the Slovenian leadership with the Chinese leadership. In addition, in almost ten years of the existence of this framework, Ljubljana has been very active and has played a leading role within the "17 plus 1" in the field of forestry. Slovenian former president Danilo Turk is also a frequent guest at "17 plus 1" conferences.
This summit was supposed to take place last April but was postponed. Nevertheless, cooperation between partners did not stop in 2020 either. Many countries in Central and Eastern Europe have received various types of medical assistance from China within this framework, from medical equipment to the Covid protocol and other forms of knowledge useful in combating a pandemic.
In his speech at the summit, Croatian Prime Minister Andrej Plenković reminded me of that time. "I cannot forget to mention the extent to which the" 17 + 1 "cooperation framework was useful when the pandemic began. Our cooperation has enabled the procurement of sufficient quantities of medical protective equipment. "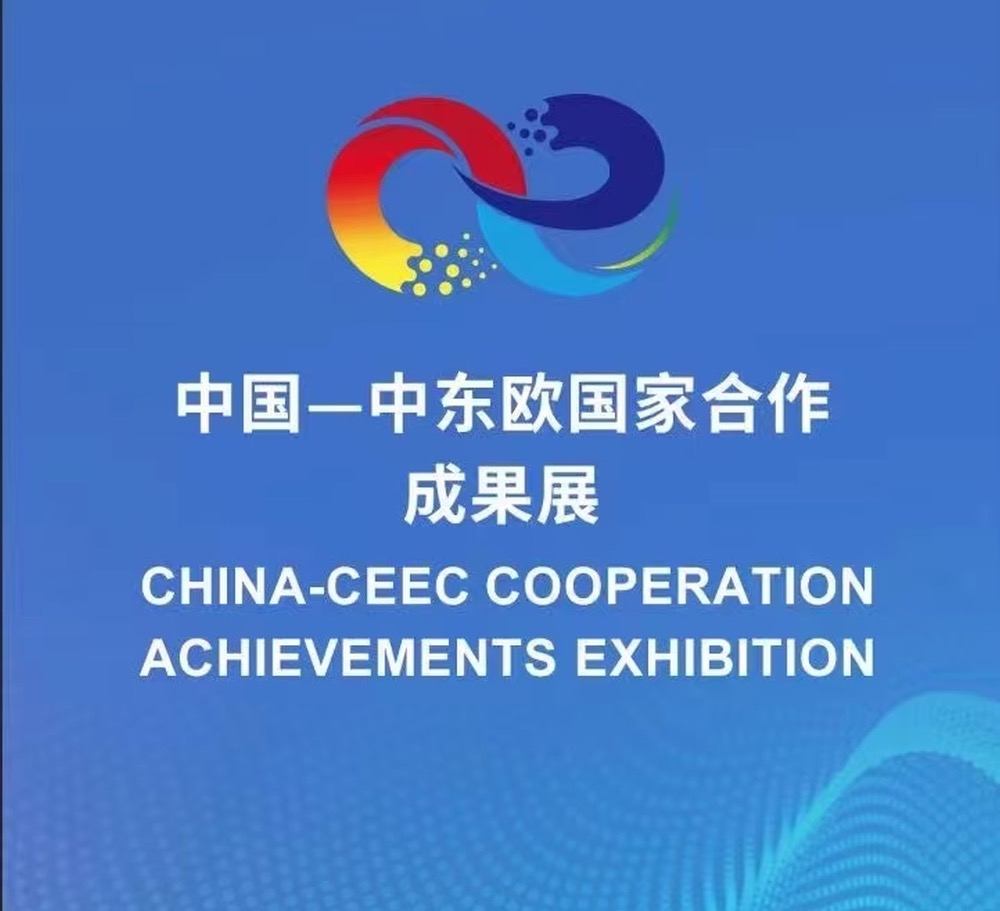 BALANCING BENEFITS FROM THE COOPERATION
In 2021, China and the countries of Central and Eastern Europe will probably, more than in previous years, deal with the rules of expansion of the China -European bloc, which should include other areas besides Central and Eastern Europe. The Dubrovnik summit in 2019 was a breakthrough in that direction because then Greece joined the cooperation mechanism, which opened the way in the direction of southern Europe. Allegedly, there is interest from Austria, Switzerland, and Germany to join the partnership, but some countries within "17 plus 1" oppose it, saying the framework will lose its original meaning.
In addition to the issue of enlargement, "17 plus 1" also faces the challenge of balancing the benefits of cooperation. Applying the principle of "joint development" remains a long-term and complex task for all partners. Namely, in Southeast Europe, there is a feeling that the countries known as the Visegrad Four and the Baltic states have more benefits and stronger influence in the format than the Balkan countries. Poland and Hungary have the most favorable positions in "17 plus 1" in the export of agricultural products to China. Southeast European countries may need to consider establishing a Balkan-China ad hoc forum to strengthen their position.
CENTRAL AND EASTERN EUROPE WILL BE FULLY COVERED BY THE BELT AND ROAD SCHEME
So far, there has been a lot of uncertainty about how relations will develop between the two Chinese initiatives: the European "17 plus 1" and the trans-continental "One Belt, One Road", but at this summit, President Xi Jinping said he plans to make a medium and Eastern Europe as the "first region" in the world to be fully covered by the Belt and Road Scheme. This could mean that the focus will be on connecting land, rail corridors with the sea, and connecting freight rail traffic between China and Europe, which has proven to be fast and reliable in a pandemic. With the new Belgrade-Budapest railway, Serbia would become an important point in a stronger connection between "17 plus 1" and "Belt and Road".
Now no government has a more significant task than vaccinating people wherever they live in poor or rich countries. The summit supported the deepening of the partnership in the fight against the crown and projects that will lead to the improvement of public health. Current Chinese efforts and policies to foster a common global response to the vaccine are, and it seems very important to me, aimed at narrowing the space for a small group of rich countries to buy the most vaccines and leave the poor at the mercy of the crown. Already this year, China plans to provide billions of doses of the COVID-19 vaccine to low- and middle-income countries within the COVAX scheme, supported by the World Health Organization (WHO).
CHINA'S INVESTMENT IN THE EU FELL IN 2019, WHILE IT HAS INCREASED BY 3% IN SOME CENTRAL AND EASTERN EUROPEAN COUNTRIES
The most important foreign policy event in China-Central and Eastern Europe relations ended with a consensus on the need for a strong economic recovery in 2021, which China and 17 Central and Eastern European countries have declared the Year of Green Development and Environmental Protection.
China was first hit by the coronavirus and suffered an economic downturn but as in 2008, it managed to achieve a globally stunning economic recovery. The economy grew by 6.5% in 2020, making it the only large economy to achieve positive growth in 2020.
We probably should not expect such high rates of Chinese investment as four years ago, especially since China will follow a new development paradigm, the "double circulation" from the 14th five-year plan.
Chinese direct investment in the European Union fell in 2019, but according to a report by Rhodium Group and the Mercator Institute for Chinese Studies in some Central and Eastern European countries, there was a 3 percent increase in investment in 2019. Investment in Romania jumped, for example, to 230 million euros in 2019
The economic recovery of all partner countries within the "17 plus 1" will be a very demanding task and given the tendency to accumulate public debt in Central and Eastern Europe, which is likely to narrow the space for new investments in major infrastructure works, especially in Southeast Europe. China's public debt growth is also a problem. Thus, new areas of economic cooperation will need to be encouraged with an emphasis on joint ventures and concessions, and less on loans.
THE MOST KNOWLEDGE OF COOPERATION BETWEEN CHINA AND CENTRAL AND EASTERN EUROPE SHOULD BE PRODUCED BY "17 PLUS 1"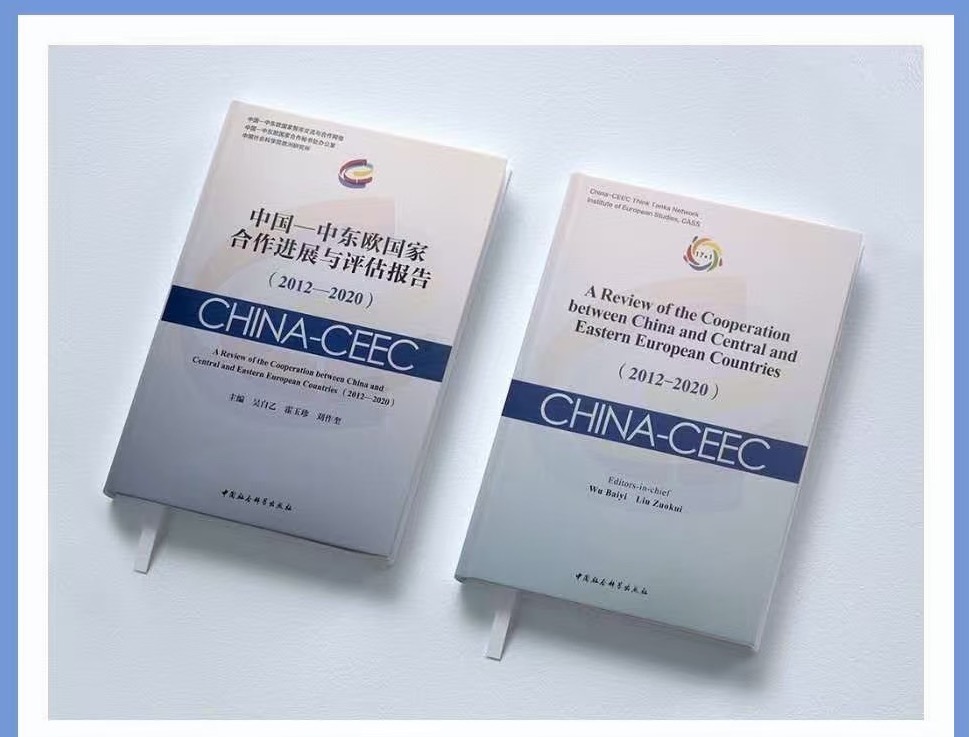 The book "Review of cooperation between China and the countries of Central and Eastern Europe (2012-2020)" was published by China Social Sciences Press, 2020.
Ahead of the Beijing summit, a Progress and Assessment Report on China-CEE Cooperation from 2012 to 2020 was published IN 2020.The book was edited by the experts from the globally renowned Chinese Academy of Social Sciences Baiyi Wu and Zuokui Liu.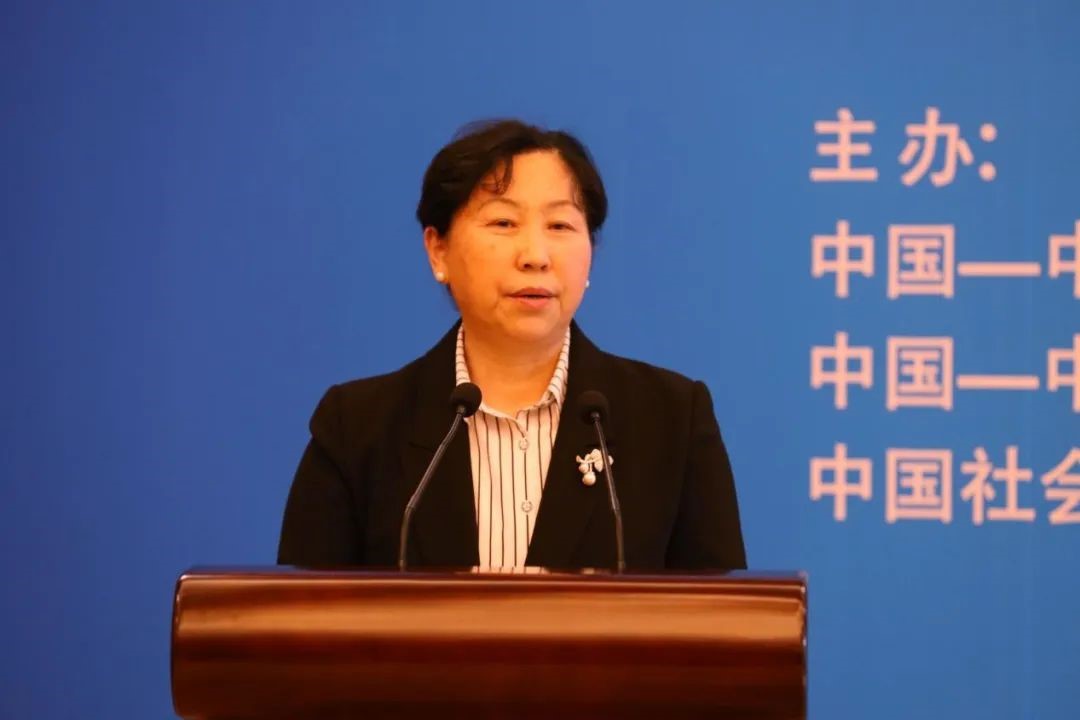 Ambassador Huo Yuzhen, Special Representative for Cooperation between China and Central and Eastern European Countries, described the book as an important step forward in presenting the "17 plus1" results.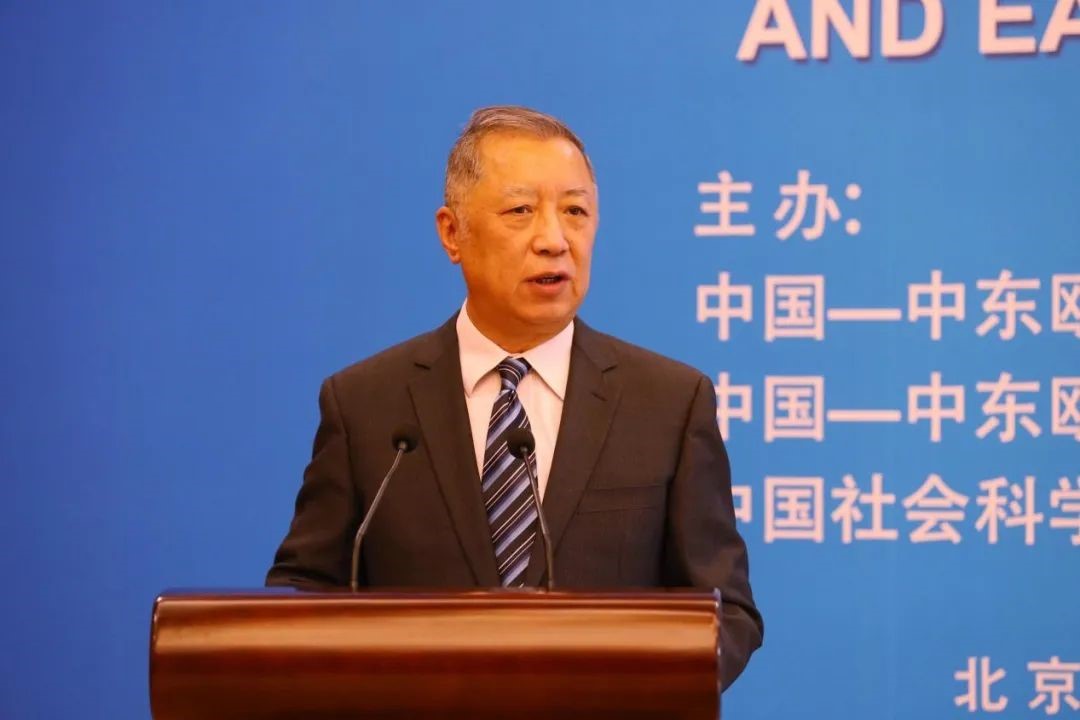 Wu Baiyi, director of the Institute for European Studies of the Chinese Academy of Social Sciences, and one of the book's editors said, at the book's presentation, that it was the first time in the international academic community to review and evaluate eight years of "17 + 1" collaboration.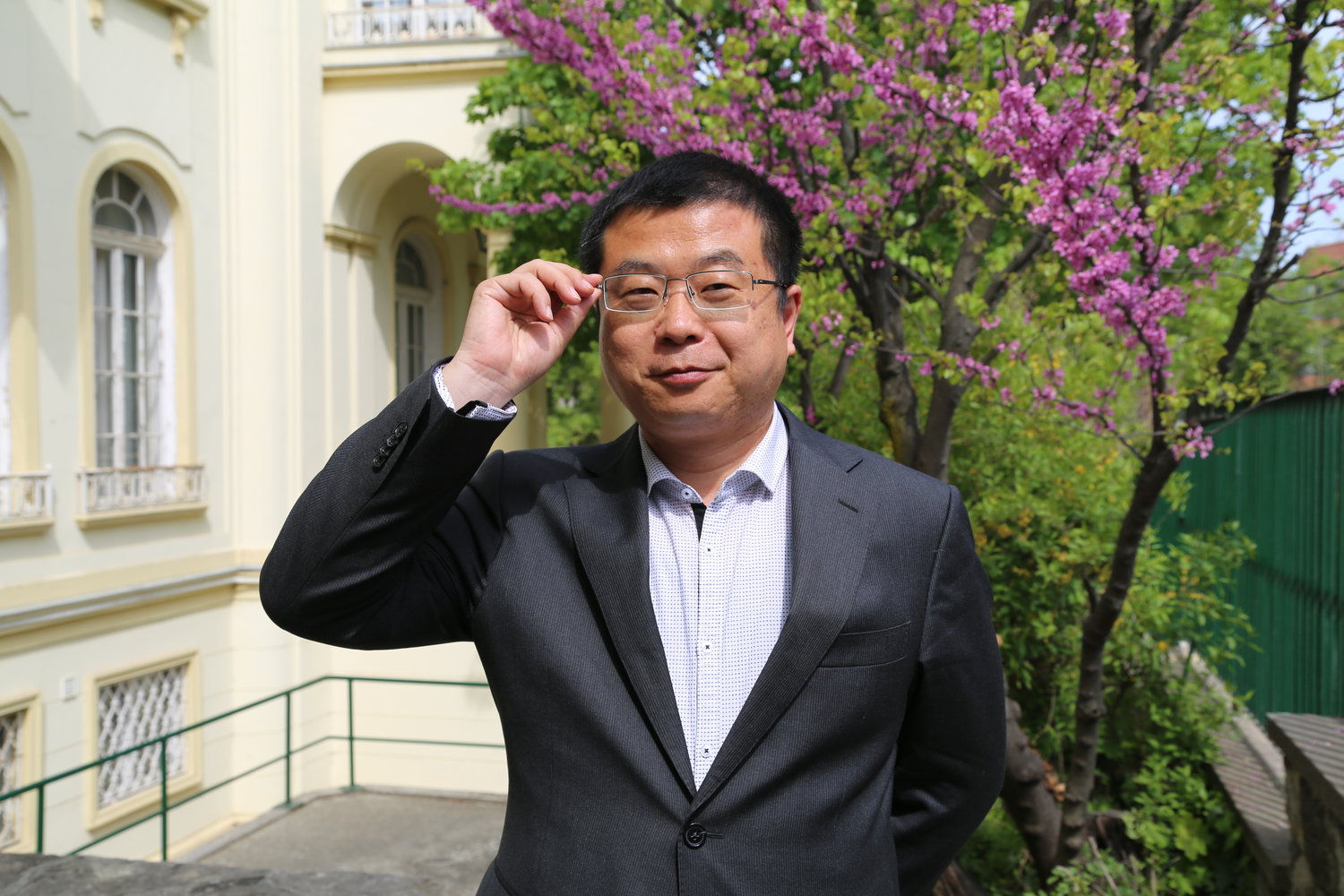 Liu Zuokui, Director of the Department of Central and Eastern European Studies, Institute of European Studies of the Chinese Academy of Social Sciences, Secretary-General of the China-CIEE Tink-Tank Network, and editor of the book Europe has been daily engaged in the production and coordination of knowledge about the relations between China and the countries of Central and Eastern Europe.
Research activities of Chinese economic diplomacy in Europe are very important because "17 plus 1", in addition to numerous conferences, cooperation of the institute and its network of think tanks, builds knowledge about itself because most knowledge about this cooperation must first come from "17 plus 1 ". Not only China, but all partners within "17 plus 1" should focus on stronger production of eg statistics on trade and investment activities in the whole area of ​​"17 plus 1" or even establish an agency that would deal only with it. As there are agencies for transport, shipping, the small business within the framework of cooperation. This would improve the transparency of information on Chinese direct investment in Central and Eastern Europe and vice versa, as such data is currently not uniform and difficult to access. Frequently available data on Chinese investments, for example, in Southeast Europe, must be accepted with great caution, especially investment announcements should not be understood as final agreements.
PRIME MINISTER ANDREJ PLENKOVIĆ SIGNIFICANTLY MOVES CROATIA-CHINESE RELATIONS FORWARD SINCE 2018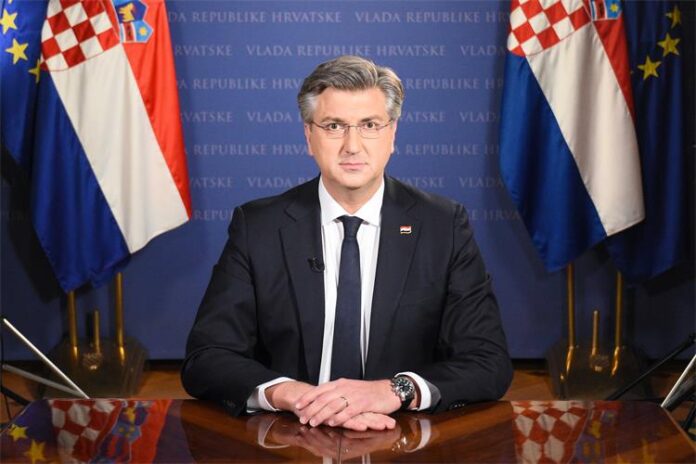 The Prime Minister of Croatia Andrej Plenković: "17 + 1" cooperation significantly helped Croatia when the pandemic began."
Croatia has been operating in the "17 plus 1" since the establishment of this cooperation mechanism, but until 2016, it did not stand out with its activities within the cooperation. Since coming to power, Croatian Prime Minister Andrej Plenković has focused on developing a comprehensive long-term partnership with Beijing based on mutually satisfactory economic relations. He also confirmed his interest in strengthening cooperation with China within the framework of "17 plus 1" at the online summit.He said that China + 17 has been a unique initiative that builds bridges between Europe and Asia. For Prime Minister Plenković, this form of cooperation complements the cooperation between the European Union and China and offers a "privileged framework for an enhanced and rapid recovery of both Europe and China in the coming period."
MESIĆ'S ROLE IS IMPORTANT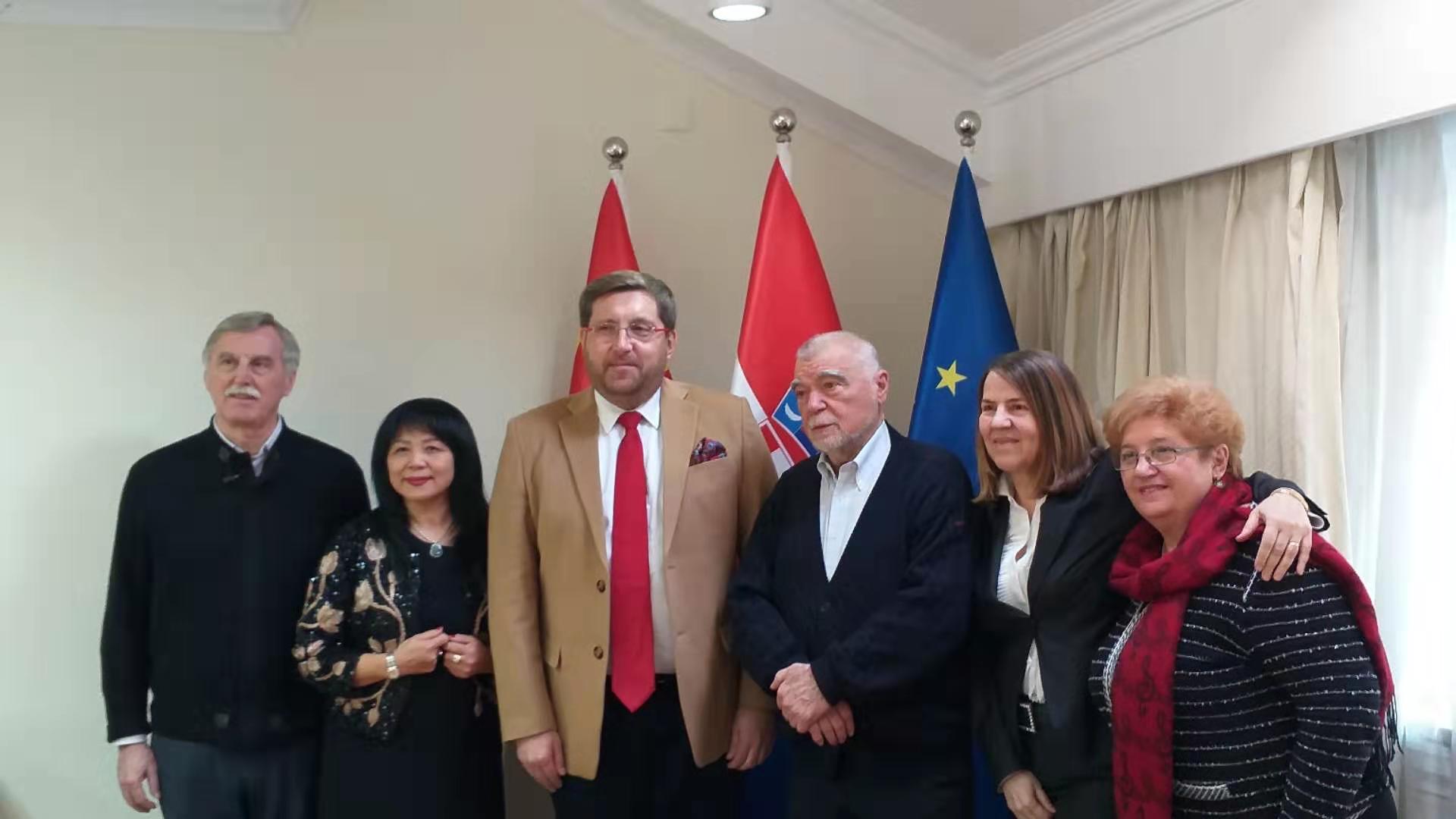 The second-track diplomacy of former Croatian President Stjepan Mesic has an important role to play in improving relations between Zagreb and Beijing at all levels.
Former Croatian President Stjepan Mesic, who is highly regarded in China not only at the highest levels of politics but also in Chinese academic circles, has a particularly prominent role in the development of good relations between China and Croatia within "17 plus 11" and "One Belt, One Road". Although Mesic's diplomatic work in Croatia is placed under absolutely incomprehensible and unnecessary restrictions instead of being supported, his chief of staff Mirjana Pavokovic works as if they have perfect working conditions and daily negotiates and communicates the main points of Mesic's second-track diplomacy. the land of pride.
CROATIA SELECTED CHINESE COMPANY AS THE CONTRACTOR FOR CONSTRUCTION OF PELJESAC BRIDGE
Croatian-Chinese relations were especially moved forward in 2018, when the Croatian Prime Minister Plenković did not give up, under pressure from some EU commissioners, on Croatiandecision to chose a Chinese company as a contractor for the construction of the Peljesac Bridge. The company was chosen .not because it was Chinese but because it was the most favorable. When the agreement on the construction of the Peljesac Bridge was signed on April 23, 2018, China's top politicians expressed strong support for strengthening Chinese investments in Croatia, and Prime Minister Plenković did not rule out the possibility that other major national projects could be financed with EU money and involve Chinese companies. especially in investments in railway infrastructure.
In 2018, Končar Group and China XD Electro Co signed an agreement on a joint investment of EUR 16 million in production facilities in Sesvetski Kraljevec. Norinco Group has invested 32m euros in a clean energy project, a wind turbine near Senj. Norinco is also interested in investing its profits from the wind turbine project near Senj in new investments in Croatia.
In 2019, CIMM Group from China announced an investment of 30 million euros in the construction of a graphite electrode factory in Sisak.
The Chinese Development Bank has decided to invest around 300m euros in the Croatian financial sector to finance projects that support Croatian development, as well as projects of common interest.
In China, were expected that Chinese consortia would win a concession for a container terminal in Rijeka, but the Rijeka Port Authority abruptly annulled an international tender to select a concessionaire to develop and operate the Deep Sea container terminal on the Zagreb coast.
This will probably not weaken China's interest in investing in the port of Rijeka, which is located within three corridors: the Mediterranean, the Baltic-Adriatic, and the Rhine-Danube, and this Rijeka's porta favorable geographic position could radically diminish the time of transporting of China's goods. On the other side, as much as Croatian nature likes to procrastinate things Chinese nature is patient.
CROATIA OBSERVES RELATIONS WITH CINEMA FROM THE PERSPECTIVE OF INTEREST OF ZAGREB, NOT WASHINGTON
Throwing geopolitics in the eyes of cooperation between China and 17 Central and Eastern European countries will not stop even in the era of US President Joe Biden, especially since US Secretary of State Antony Blinken said that Trump's policy towards China was good.
Former US Secretary of State Mike Pompeo asked Croatia to sign against China, but Prime Minister Plenković, unlike Slovenia and Serbia, did not sign a joint declaration on 5G network security-focused against China's high-tech competitiveness, Huawei, and the free market. Croatia has not accepted the American narrative of China as a threat and does not want to spoil favorable relations with Beijing, which it does not view from the perspective of Washington but the interests of Zagreb.
Still, it seems unbelievable that anyone in 2021 can believe in the claims that "17 plus 1" is China's means of dividing the European Union after a sophisticated Comprehensive Investment Agreement was signed between China and the EU late last year. In a broader context, the agreement shows that China-EU relations are at a very high level and that cooperation between China and Central and Eastern Europe is an important part of those relations.
After all, geopolitical approaches have never been able to convey the reality of cooperation within the "17 plus 1".