China's special envoy for Afghanistan Xiaoyong Yue: For transformation the country needs sustainable peace
Details
Afghanistan is a lesson in how intervention in the nation's internal affairs brings catastrophe
Dr. Jasna Plevnik
Daily Newspaper "Večernji list", political supplement of the Horizon
Saturday, December 4th, 2021
It has passed three months since the U.S. military escaped Afghanistan ending a 20-year occupation leaving the country in the chaos and not accomplished its main goal of rooting out terrorism in the South Asia and globally.
Following the US troop withdrawal Beijing plays a greater role in the country though China has always been proactively involved in and pushing for the Afghan peace process.
Beijing monitored very closely situations in Afghanistan in the months ahead of America's military pull out. China's top diplomats wanted to discuss its concerns about Afghanistan at Alaska meetings held in March but then the US 'ignored' it. China evacuated its people three months before America and its allies' started evacuation.
Now when all kinds of crisis struck Afghanistan China's diplomacy towards that country appears very dynamic and engaged having one very simply starting point: helping Afghan people with practical things in the areas of health, food, and materials to build homes.
China resolutely rejects all suggestions that it has geopolitical goals in Afghanistan, as were of Great Britain, the Soviet Union and, until recently the United States had. The Chinese approach, unlike the American one, is not military.
China has started with a great amount of enthusiasm its relations with new Afghan government but also as urged the U.S. and other global and regional powers to provide economic assistance to Afghanistan more quickly. The United States describes current Chinese diplomacy as "positive" seeing it as a factor that can help rise of stability.
China has delivered to Afghan people emergency humanitarian assistance worth about 200 million in Croatian Kunas and helping Afghans to fight COVID-19 by providing vaccines, medical supplies, and protective equipment.
China sent a powerful message of empathy on November 20, when a special freight train with more than 1,000 tons of goods needed for the winter departed from Xinjiang for Afghanistan, which should arrive these days. The President of the International Committee of the Red Cross, Peter Maurer, is grateful to China for its donations in these hard times when many countries have abolished or substantially reduced donations and aid.
China is also quite a committed to Afghanistan in terms of infrastructure reconstruction, and security because two countries share tiny border. For Beijing a central question is not to have failing state on its border.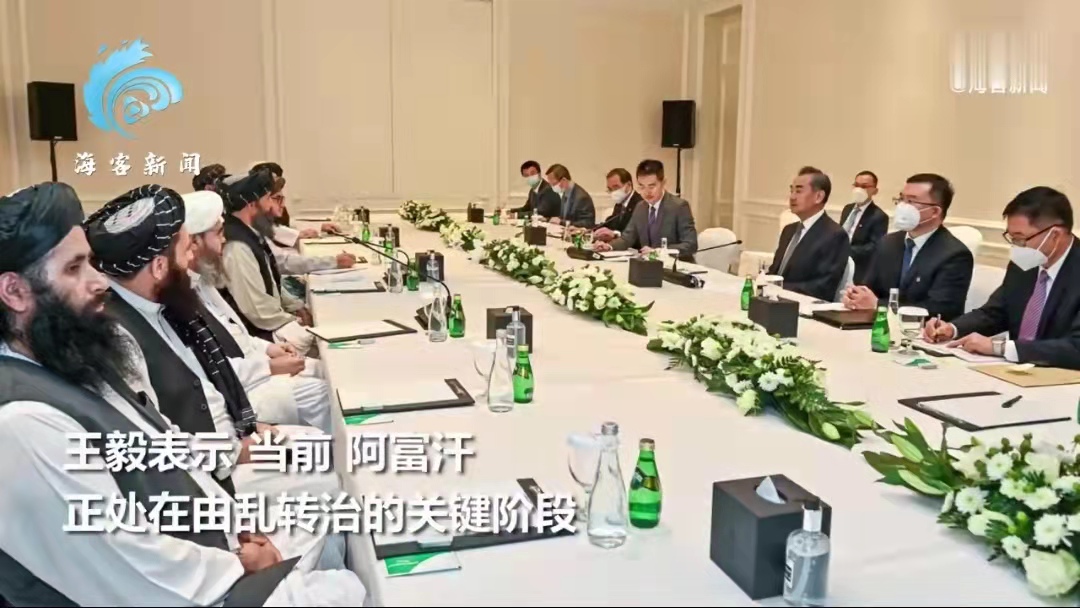 Doha: Chinese Foreign Minister Wang Yi, China's Envoy Xiaoyong Yue Xiaoyong, Afghan Foreign Minister Mawlawi Amir Khan Muttaqi, Abdul Ghani Bardar, Acting First Deputy Prime Minister.
Dr. Xiaoyong YUE, a Special Envoy for Afghanistan of China, globally renowned diplomat with experience in the US and Middle East and distinguished academic expert on strategic and policy is quite optimistic because international community has reached consensus about Afghan issue and agree with China's approach on prioritizing humanitarian care, housing, and food
Yue and his team have been so busy over past three months with a series of meetings, which have taken place to 15 countries., He met with many people in charge from nearly thirty countries or international organizations including Afghanistan, East-South-Central Asia, Middle East, Europe, UN representative and its Geneva headquarters, the SCO, Russia, and United States.
Yue said those trips and meetings have led to some very important messages, rational and pragmatic engagement with timely assistance and constructive guidance is the key for political settlement of Afghanistan issue and for the country to achieve sustainable peace, stability, and reconstruction.
"That kind of diplomacy towards Afghanistan manifest that China does not want to influence this country without international community and rejects approach that relations with Agnathan go only through Beijing", says Yue.
Dr. Yue said that China's help is not just humanitarian. Beijing has also started with business cooperation with thousands of Afghanistan working families and women that have exported 45 tons of Afghan pine nuts to be sold out in Chinese markets.
Many analysts believe that in the future, China will rely even more on economic diplomacy to create stability in Afghanistan and include it in the Belt and Road Initiative because of its geo-transport importance. America supported Beijing's investments long before its withdrawal, for example, the 2007 China-Afghanistan agreement to invest in the Aynak copper mine. It was a failed investment then, but now it is possible to revive the agreement and benefit both sides. According to Chinese sources, direct investment in Afghanistan in 2020 amounted to $ 4.4 million and of course, China will not rush to invest until it is convinced that there are conditions for building long-term and sustainable peace. Afghanistan is on the move.
Recently Yue held the online lecture from Wuhan for Jakarta's thin tank on "The Future of Afghanistan and Its Impact on Regional Security". Dr. Yue's, job is very demanding not just because of travelling around the world but also because the situation in Afghanistan is so unstable that is hard to predict what the future holds. It is very challenging for a diplomat and scientist to find himself in a situation where as soon as he comments on something it could turn around in an instant.
Special envoy Yue says the reason why it is difficult in Afghanistan now, is that there are forces who are operating against stabilisation and the country is in a transition of previous social and governance system to new political structure.
"It is vital for Afghanistan that, as a sovereign nation, it succeeds in transitioning from turbulence to a stable order and seizing the opportunity to take the country's destiny into its own hands so that rebuilding the country and joining to the world would be successful," thinks Yue.
"There is a strong consensus that a historic lesson shall be drawn from Afghanistan issue: the only right way for relationship between sovereign countries is to respect a nation's own choice of their development path and respect different civilizations through mutual inclusiveness and mutual learning. Intervention into a nation's internal affairs with even military means can only lead to conflicts, instability, poverty, and humanitarian disasters. "
The Special Envoy Yue pointed out that China has not just taken initiative to alleviate and resolve the Afghan humanitarian crisis following the US military withdrawal but has clearly defined its position on Afghanistan very early, immediately after August 15, stressing it expects from Afghanistan openness and inclusiveness of all political structures.
"Then, implementation of moderate and prudent internal and external policies with rights for women and education. Afghanistan should make a clear break away from terrorism. For Afghanistan side it is also significant indeed to make clear break away from all terrorist groups and strike them, as they have been promising to do.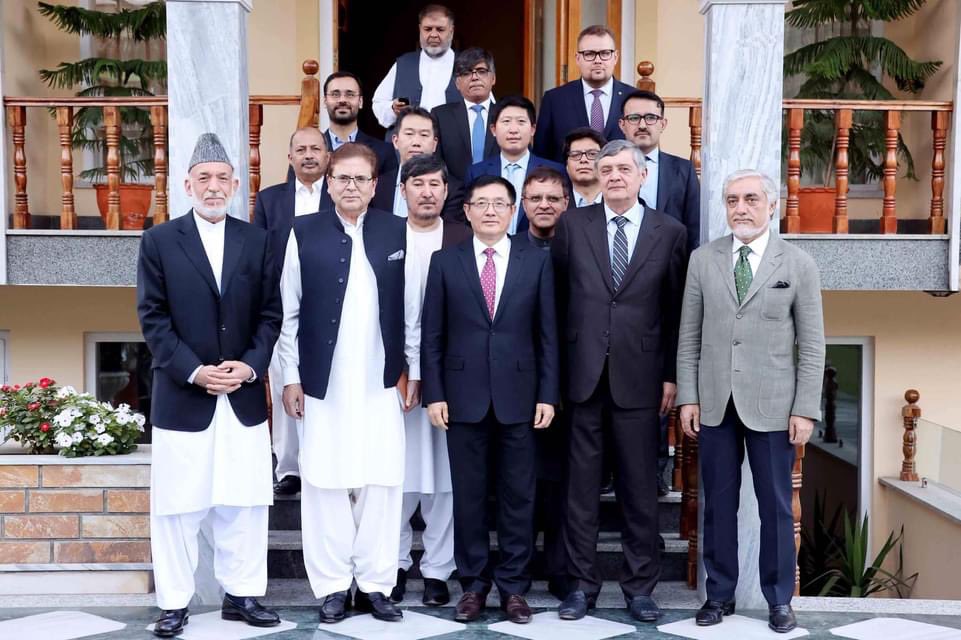 H.E. Yue and the envoys of Russia and Pakistan and Hamid Karzai, former President of Afghanistan, and Abdullah Abdullah, prominent Afghan politician and President of the High Council for National Reconciliation
China and the world have common interest of making with Afghanistan a counter-terrorism cooperation to counter ISIL, ETIM and all terrorist organizations how Afghanistan no longer be haven for terrorism groups.
Afghanistan leadership should pursue friendly relations with all countries especially with its neighbourhood. China is satisfied that around these demands to Kabul has been built a regional and global consensus," says Dr. Yue.
The envoy motto could be "we not only listen to what Afghans government say, we pay more attention to what they are doing and what they will do in the future."
Dr. Yue estimates that Afghanistan for transformation needs long-term and sustainable peace and security so China has worked with partners and succeeded in setting up Afghanistan neighbouring countries cooperation mechanisms.
Dr. Yue believes that Afghanistan needs long-term and sustainable peace and security for its transformation, so China has worked with partners daily for the past three months to establish mechanisms for cooperation with Afghanistan's neighbouring countries.
China was among the first major powers to establish contact with the Taliban just before they took control of Afghanistan. Earlier, Beijing's relationship with the Taliban was complicated because China demanded that not to accept Uighur terrorist groups on its territory.
Dr. Yue Xiaoyong met with the Taliban several times, for example in Tianjin, then at several conferences attended by China, Russia, the United States and Pakistan in Doha as the Taliban see Qatar as a neutral mediator. It should be reminded that America was the first to sign a peace deal with Taliban representatives in February 2020.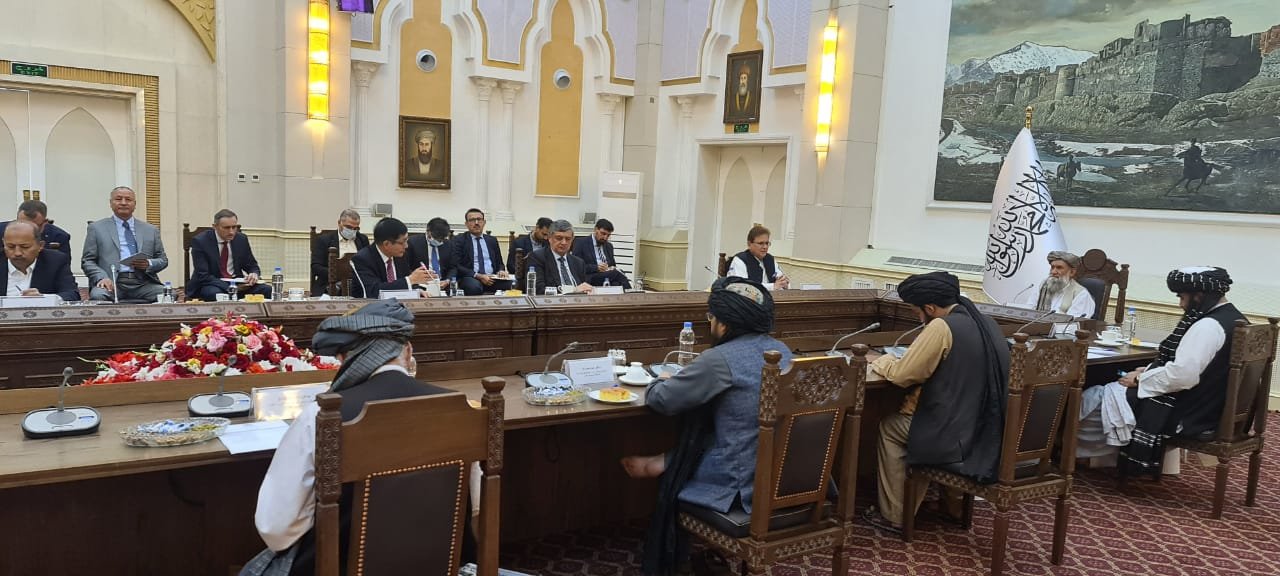 Dr. Yue Xiaoyong met with the Taliban several times, for example in Tianjin, then at several conferences attended by China, Russia, the United States and Pakistan in Doha as the Taliban see Qatar as a neutral mediator
Many think the Taliban has not changed and sooner or later China and other big powers will face many serious dilemmas in relations with Afghanistan. Now the most visible dilemma is the issue of women's rights in Afghanistan, where the horrific lives of women have touched the hearts of people around the world.
China, the EU, and the USA support rational and pragmatic engagement with Taliban government but attitude of the interim government to women education and work does not sound as positive respond to international expectations of Afghanistan.
To what extent and until when the global powers are willing to be actively involved in dialogue with the Taliban in respect with women rights in Afghanistan that now are not respected, and it looks extremely unlikely to see Taliban getting involved in resolving that issue in the way China and the West expect.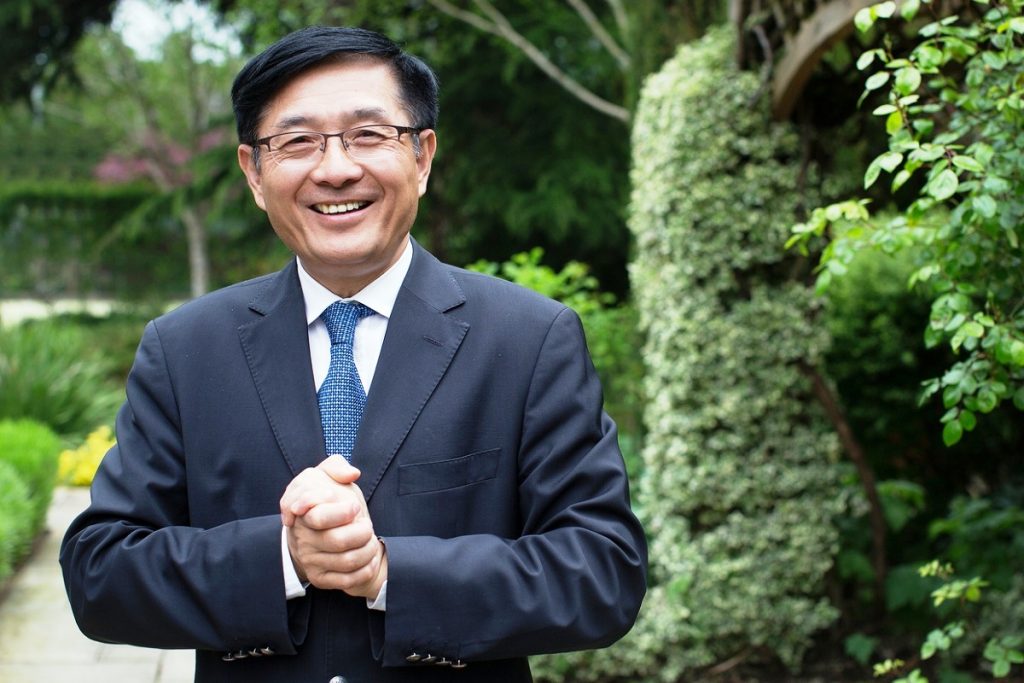 Envoy Yue's motto: Not only to listen to what the Afghan government says, but to pay attention to what they are doing and what they will do in the future.
"It takes time to solve all the difficult problems in Afghanistan, but now the most important thing is urgent action to avoid a humanitarian crisis or the exodus of refugees from there. We really hope that the international community will continue to be more engaged and promote a political solution to the Afghan issue through dialogue and provide more humanitarian assistance in a timely manner," said Dr. Yue.